Top 12 Things To Do This Week & Weekend, In Houston, With Kids – October 14-20, 2019
Make plans for another great week in Houston, with kids! Here are the top things to do for Monday through Sunday, October 14-20, 2019!
You can also find the full list of events (for this week and next week), brought to us by The Artz, HERE!
For all the fall festivals, farms and pumpkin patches, go HERE!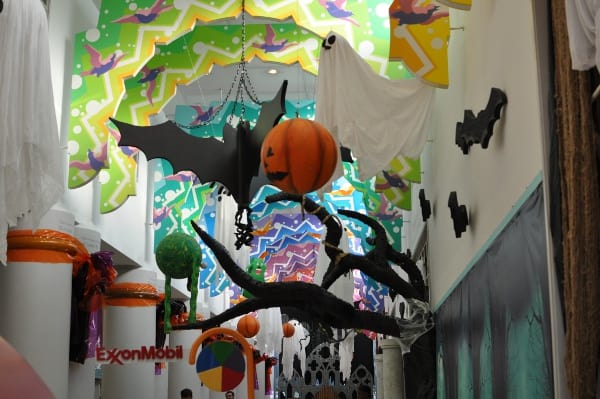 1. On Tuesday, go to Toddler Tuesday: All Aboard the Trackless Train at Discovery Green. This free event is open to all and no registration needed!
2. Tuesday through Sunday, go Trick-or-Treating at the Children's Museum of Houston. Grab your favorite costume and your best ghoul-friends!
3. On Wednesday and Thursday, go see Rumplestiltskin at Miller Outdoor Theatre. It's free!
4. On Thursday, go to the museums for free! Find the free entry hours HERE.
5. Friday through Sunday, go to Zoo Boo  at the Houston Zoo. (Go Friday to beat some of the crowds.) There is a Pumpkin Patch, Monster Mural, spooky stamp station, plenty of photo ops, Meet the Keeper Talks, DJ and candy!
6. Saturday and Sunday, go to Wings Over Houston at Ellington Airport. (Bring affiliate ear protection for the kids!)
7. On Saturday, go to ArBOOretum! at the Houston Arboretum and Nature Center.
8. On Saturday, take the kids to A Year with Frog and Toad by Main Street Theater at MATCH.
9. On Saturday, take your Zombies, Ghouls & Goblins at the Children's Museum of Houston. Join the ghoul group for a day of ghastly costumes, weird workshops, monstrous moves and more.
10. On Saturday, go to Energy Day at Sam Houston Park. Energy Day is a free, family-friendly festival with nearly 70 interactive demonstrations and exhibits that teach students and their families about the various forms of energy through STEM fields, along with efficiency, conservation, and other related STEM industries.
11. On Saturday and Sunday, enjoy the Pumpkin Patch at the Nature Discovery Center. Pumpkins, Kids Games, Bounce Houses, Wagon Rides and more!
12. On Sunday, take the family to Bayou Bend & Rienzi Family Day at Bayou Bend & Rienzi.