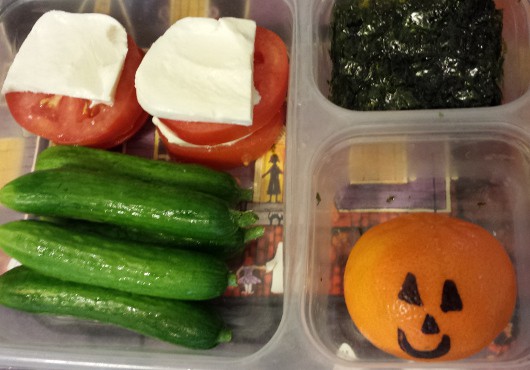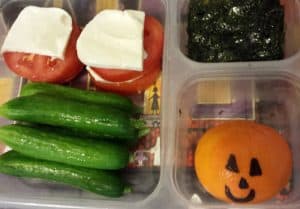 Each school day I make a fun lunch for my kids. It's a sneaky trick to make them whine less at 6:00 each morning.
This week we went with a tomato and mozzarella theme. As always, each lunch is easy to make and takes less than 10 minutes.
One of the lunches included stacked up tomatoes and mozzarella, baby cucumbers, roasted seaweed and a clementine.
Since it's October, I made the clementine look like a jack-o-lantern with a sharpie.
Another lunch included mini tomato and mozzarella skewers made with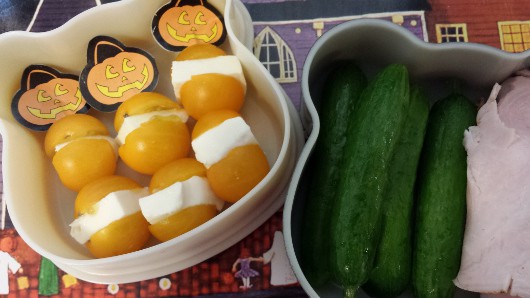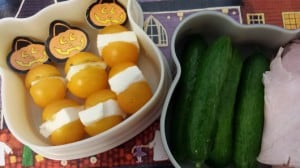 Halloween toothpicks.
I added some more baby cucumbers and, for Brooke, some lunch meat circles. For Joe, the vegetarian, I added some more vegetables and cheese.
I repeated these lunches every day of the week and at the end, Joe informed me that he no longer liked tomatoes. And then Brooke said she no longer like mozzarella.
So maybe I went a little overboard on the theme. Maybe.
I guess I better get back to Pintrest to get some non-tomato, non-mozzarella ideas for next week!