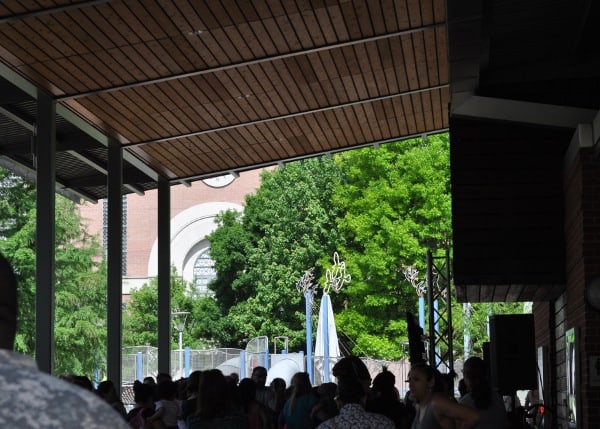 Well friends, I need to tell you a little something about reader feedback.
I decided years ago that the tone of BigKidSmallCity.com would be upbeat and encouraging... simply because I do not want to spend time in a place that is nasty or negative. I find constant complaining, blaming and mean comments to be crushing.
On the website, you never see mean comments about Houston venues, events or people. I will tell you if I had some concerns about our experience, but I'll find a kind, honest and matter-of-fact way to say it. Of course, that doesn't mean you are going to like everything that I like.
In fact, with nearly 3,000 posts on Houston parks, restaurants, events and things to do with kids, I am certain there is going to be a review that is not for you.
I also told you last year that I do want to hear from you. Connecting with Houston parents is one of my favorite things and I often depend on you to keep me updated on my favorite city.
I get lots of good feedback on new construction, recent playground changes, restaurant closures and more. I also learn about good places to try or places you think are too expensive or have too slow of service. Same goes for broken links or outdated information on the website. These comments help me update my posts and recommendations.
But let's be clear... there are upbeat and positive ways to say things. And then there is this way...
Recently two moms told me they came to the event I was working, specifically to tell me how terrible their experience had been at a certain restaurant. They wanted to be sure I knew how wrong I had been in writing about it and how I had ruined their day.
They had planned this meeting, gotten in their cars, found parking spaces and located me at the event, all so they could tell me this. They went back and forth, on and on, telling everyone within earshot that I was wrong wrong wrong and that the restaurant was not kid friendly.
As this conversation went on, the ladies told me that as soon as they had walked in to the restaurant, they knew I had made a bad recommendation. And the funny thing is, this was in a very urban spot with 10 more restaurants on the block, and 1 other in the same parking lot.
I was so surprised to be cornered while trying to run a booth and watch my kids that I did not have much of a response. The restaurant they had had such a hard time at, other people had liked.
Since I did not have my wits about me to respond to them, my request to you is, if you walk into a Houston venue and find it's not for you, please turn around and walk out. Just leave. I'm not forcing you to go or stay anywhere.
Don't let this story discourage you from providing feedback, but try to serve it like a sandwich... put a compliment on each side. Also, try to avoid sentences like "What the hell?", "The stupid chick that wrote this" and "Why on earth would anyone recommend this?". Really. I don't need more of these comments on BigKidSmallCity.
If you don't like a post once in a while, I think we can still agree to be friends. You should even tell me about it, in a kind way. If you don't like most of what I write about, perhaps this page is not for you. The membership fee ($0.00) is completely refundable.