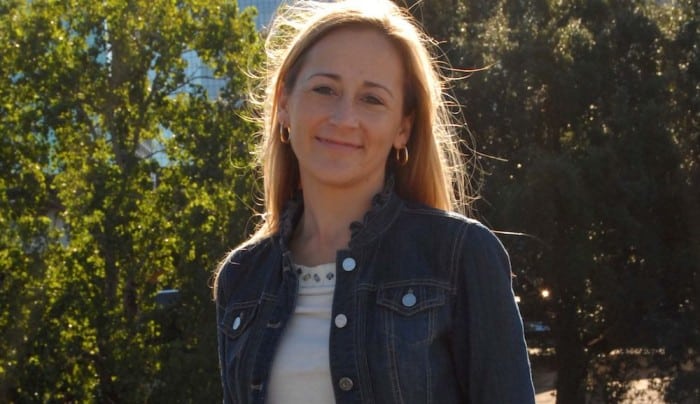 To celebrate
National Women in Engineering Day
, let me take a break from Things-to-do-in-Houston and share my thoughts on raising a female engineer.
As a woman engineer, I am often surprised by the initiatives to get girls excited in engineering. Not because they are not important, but because when I was growing up, it never once entered my mind that girls could not be engineers (or doctors or lawyers or fire fighters or whatever they wanted to be).
My dad is an engineer, my 2 brothers are engineers and I am an engineer. At college, there were 4 male students for every female student (and this was really only unfortunate for the guys looking for girlfriends). At work, I'm often in full conference rooms and find that I am the only female.
I have been a professional electrical engineer for 13 years and I can honestly say that I've never been bothered by these statistics. I'd love to have more girlfriends at work, but I've never felt threatened as a minority in the profession. Maybe it's because I have always worked in the -high tech-cutting edge-no time for old school stereotypes- industry. Or maybe because it is how my parents raised me.
As I raise my own 2 boys and 1 girl, I am trying to be deliberate about creating the same environment in my house. Looking back, the things I took for granted were:
There were no girl jobs or boy jobs.  My dad did work outside the house and my mom did stay home, but it was teamwork. My dad did do the  "fix it" projects and my mom did the "laundry", but they both helped each other and the kids did the same. I didn't have to clear the dishes, because I was a girl. I had to clear the dishes because I was part of the family and we all cleared the dishes.
All 3 kids were expected to get good grades, in all subjects.
All 3 kids were expected to behave.  The boys did not get the "they're just being boys" excuse. The girl did not get the "she's a princess" excuse.
All 3 kids had the same opportunities.  We all played sports, played instruments and joined clubs. No one was allowed to quit something until the season was over.
Of course, all 3 kids were different and all had things we liked. And just like with my own daughter, I was girly. I played with dolls and watched princess movies and wore bows in my hair. But I never knew that there were some jobs that girls were not supposed to do.
All 3 kids, boys and girl, went to college for engineering and all played college soccer and we all went on to work as engineers. My parents were proud that we all got into good schools and proud that the years of practice paid off, but it wasn't some monumental accomplishment for the girl to go to engineering school.
So looking back over 30 years, I'd say the secret to raising a woman who does not fear a career in a male dominated field, is to never let her think that there are "girl jobs" and there are "boy jobs".  This is even more important than telling her she can do "whatever she wants to do". Because if she does want to do the "boy job", she'll have hurdles to jump and battles to fight in order to do a "boy job". If she doesn't know there are "boy jobs" and "girl jobs", she'll just do whatever it is she wants to do.
It's not important to me if my own kids, boys and girl, do the traditionally male or traditionally female jobs. My only goal is that they do not see their dream job as being "boy job" or a "girl job".