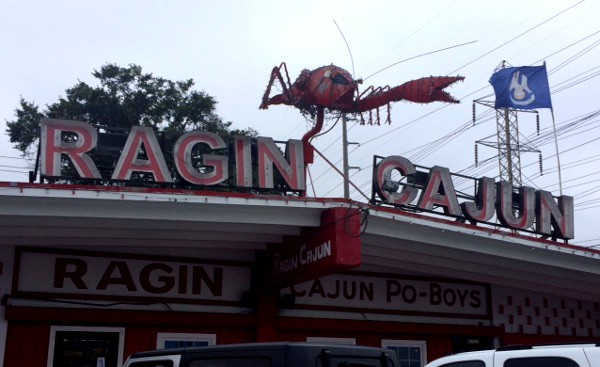 Location:
 4302 Richmond Ave, Houston TX 77027
Age Appropriate:
 All ages
Price:
 $-$$
Hi, I'm Juliette! My husband, my 7-year-old and I love going out to eat and we are sharing our restaurant finds with you.
We went back to our roots this week: my husband's family is from New Orleans and we lived 3 years in Lafayette, LA , so of course, Cajun foods is kind of comfort food for us. And where is a good authentic and casual Louisana restaurant? The Ragin' Cajun on Richmond!
It is impossible to miss it, it is red had there is a huge crawfish on top of it! The dining room is filled with Louisiana memorabilia and welcoming long wood tables. You can't help but feel in a festive mood there! All the classic Louisiana delicacies are offered (wonderful po-boys, salads, grilled fish…) plus a special kid menu.
You order at the counter and pick up your order once they call you. Their bathroom was clean but, I have to be honest, very small if you have to go with a child.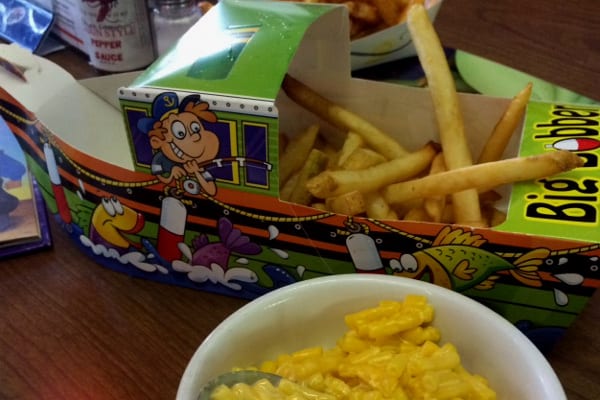 My son ordered the mac and cheese with a side of fries. The order of fries comes in a very cute paper boat (don't ask me why but we still have it at home, he can't throw it away!!) He ate his full bowl of pasta and the fries were delicious too.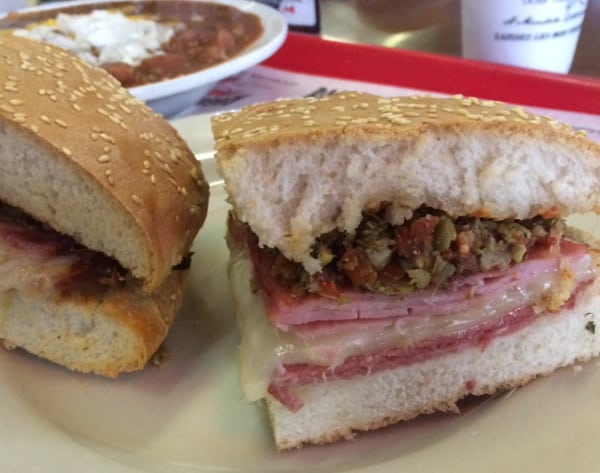 My husband chose the Mufaletta sandwich, an old favorite of his! It was fresh and perfectly seasoned. The bread was a great compliment to the sandwich but not over-powering.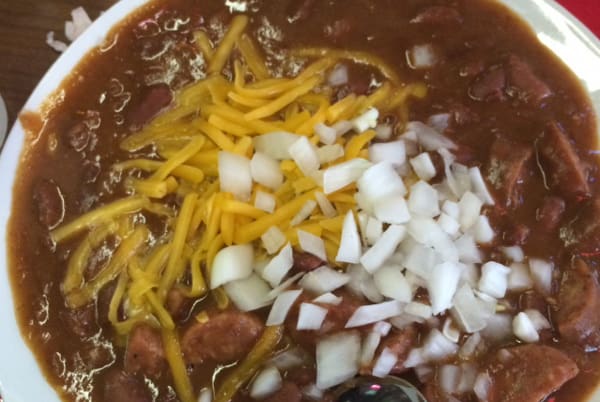 I picked the Red beans and rice with sausage bowl. I loved the juicy sausage and the beans that melted in my mouth and it was not too spicy. Actually, my son tried it and liked it too, which is a good way to know how delicious it was.
There were other families with us and everybody had a good time in a fun and casual room with great food. If you are in a mood for more formal you could go next door to the Oyster Bar or to the LA bar, both are also part of the Mandola family of restaurant. Anyway, you can't go wrong and you will feel the Louisiana spirit. So, why not let the good time roll right here in Houston? The Ragin' Cajun has its welcoming mat out for you!
I hope you and your families have a wonderfully tasty Thanksgiving!
See you next week for another culinary adventure!