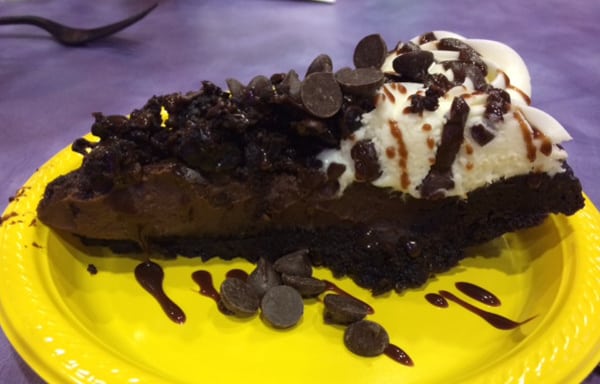 Location: 2521 University Blvd, Houston, TX 77005
Age Appropriate: All ages!
Price: $-$$
Hi, I'm Juliette! My husband, my 7-year-old and I love going out to eat and we are sharing our restaurant finds with you.
Be ready for something different this week! We all felt like finding something to cheer up the rainy day, so we decided to try The Chocolate Bar in Rice Village. It is hard to believe but we had never been!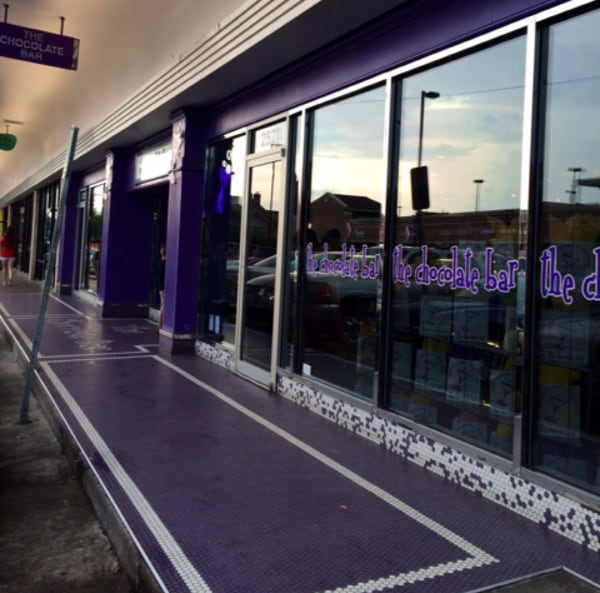 It is on University Blvd and once you open the door, you might as well be entering Willie Wonka's chocolate factory! Actually, the doors to the (clean) bathrooms are named after Charlie Bucket and Augustus Plop and Veronica Salt and Violet Beauregard!
There are colors, chocolates and candies everywhere you look! On the left side, they have comfortable booths and nice tables, plus a corner of the restaurant is reserved for candies from Candylicious. The right wall is lined up with chocolates: dark, milk and white in all shapes and designs. In the middle, you get to decide between extraordinary cakes, fun flavored ice creams or sweet chocolates. I know, the hardest part is what to choose!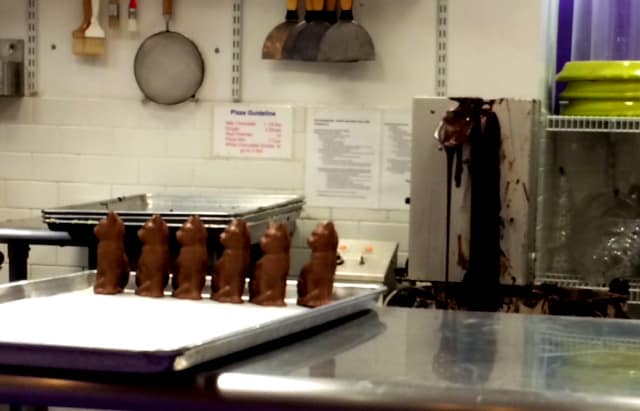 Before I tell you what we ordered, let me mention the coolest part of the restaurant: one open window lets you peek into their chocolate making room. There are fountains of white, milk and dark chocolates flowing up and down in an hypnotizing and mouthwatering way.
We watch chocolate experts make some cute little cats. This is the moment when we all became kids again, parents, grandparents, aunt, uncle...! How special is that? There is even an option there where you can special order chocolate bars with your favorite mix-ins.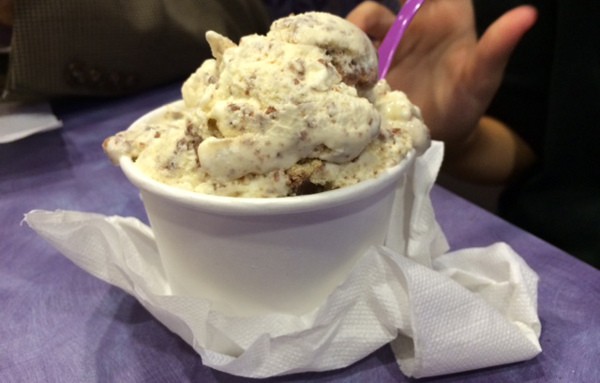 So, it took several turns around the display cases but we did decide! My son ordered ice cream: Teddy Camp S'mores, and what a surprise, he loved it! My husband ordered a Bayou City Mud Pie and I picked a Chocolate Pecan Pie Slice. You can order coffee or hot chocolate to go with it, or even just plain milk!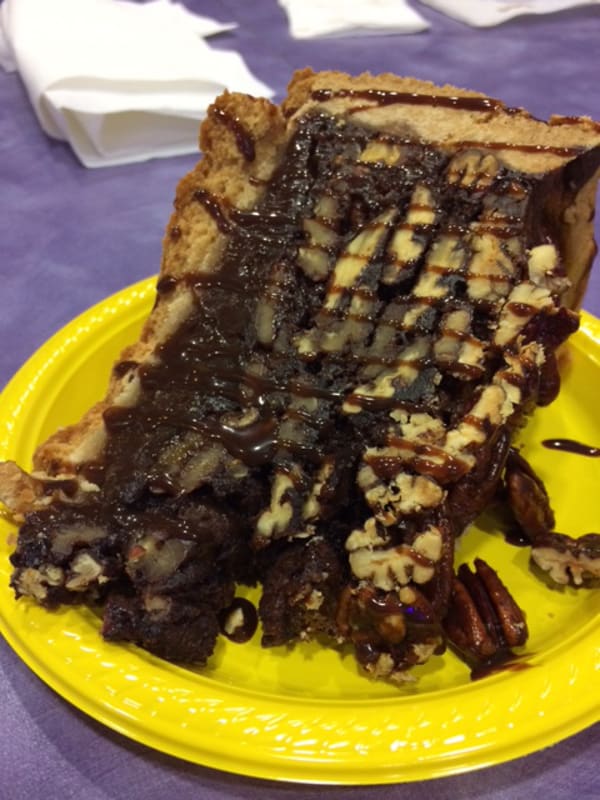 We loved tasting each other's sweets and linger at the table. We had family with us and we really enjoyed catching up and the kiddos just walked around learning the names of all the candies and what chocolate they would love to eat.
The Chocolate Bar is really a wonderful option for a fun treat or celebration. You know your children will love it and you will get to feel like a child for an hour or so!
See you next week for another culinary adventure!