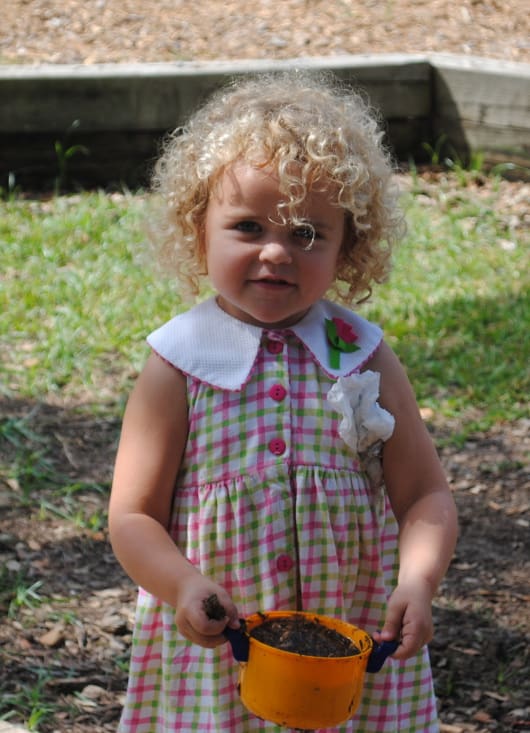 Brooke has one fabulous head of curls. When wet, her hair reaches her shoulder blades. When dry, it bounces up above her chin.
This, plus the blue eyes, are from her father. Having never had fabulous curls, I don't know much about maintaining them. And, as you might imagine, her father is useless when it comes to hair care questions.
This fabulous head of curls turns into dreadlocks each night and is impossible to brush in the morning. Through 3 years of trial and error, I now have the arsenal needed to get the curls back.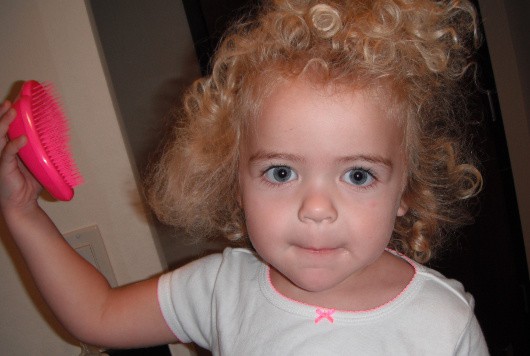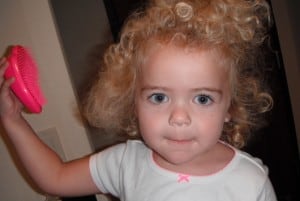 I get asked daily on how to care for curls, so let me share my tips.
Ideally Brooke takes a shower in the morning so her hair is wet. I use a lot of conditioner and only wash 75% out of her hair.
Out of the shower, I liberally apply Infusium 23 Leave-in Treatment
and brush with the worlds best brush.
The Tangle Teezer
fits in the palm of my hand and has a plate full of big and small teeth. I do not know how, but this brush glides through any knotted mess.

Even if her hair is not wet, I can use the Tangle Teezer
to detangle the hair. I then apply Infusium 23
to get rid of the mile high friz that comes with brushing dry curly hair.
This type of brush is available on Amazon
or from beauty supply stores. The Infusium 23 Leave-in Treatment
is available on Amazon
or anywhere you buy shampoo. It's expensive, but there are frequently coupons in the paper and sales.
This little brush has eliminated the daily fight over detangling the dreadlocks. It slips through the knots easily and gives Brooke 1 less reason to hate me when she becomes a teenager. I highly recommend it!