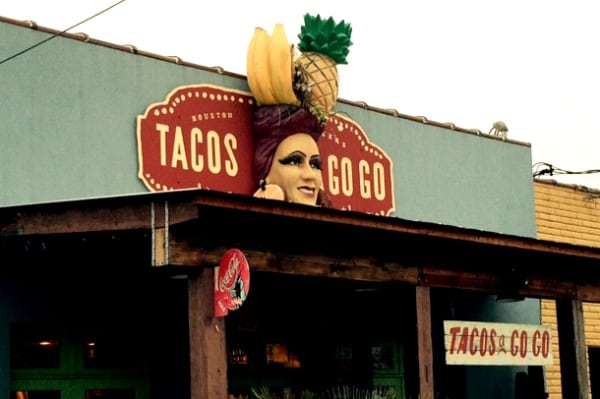 Location:
2912 White Oak Dr, Houston, TX 77007
Age Appropriate:
All ages
Price:
$-$$
Hi, I'm Juliette! My husband, my 7-year-old and I love going out to eat and we are sharing our restaurant finds with you.
We are continuing our Heights exploration this week! There are so many fun restaurants in this neighborhood it is hard to choose which one to pick. One of my friend loves Taco-a-gogo and, let's be honest, just their name sounds kid-friendly! They have several locations and we picked the White Oak Drive one.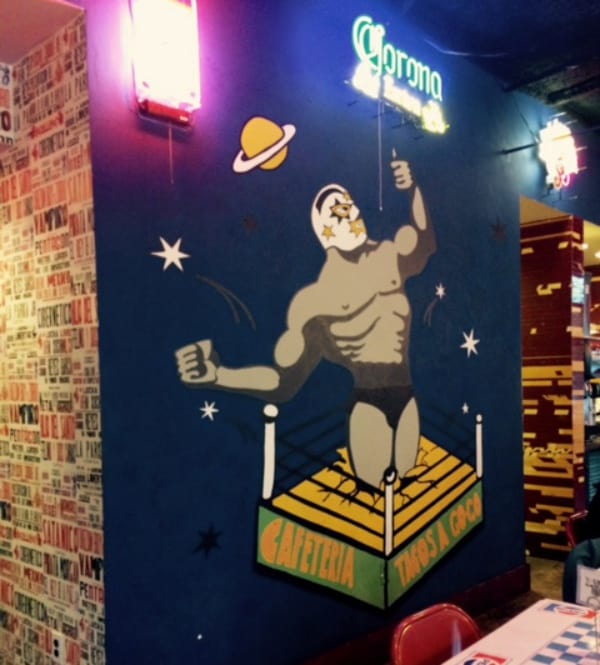 It is small and kitsch, very casual and eccentric, a great combination of families, young people and older couples. The decor is so bright and cheerful that it made us forget the rainy weather! Their bathroom was spacious and clean. The dining room is small and they have a great little patio that is not only kid-friendly but also dog-friendly!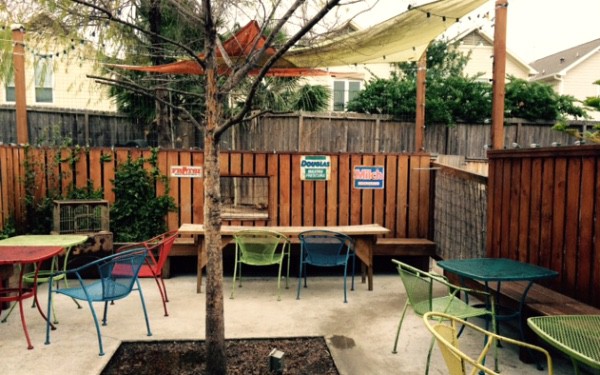 The menu offers classic Mexican fare from tacos to quesadillas. They don't have a kid menu but you can definitively choose something from the menu that will make your children happy. My son and my husband picked the platter with two crispy tacos ( lamb and chicken), rice and beans. I chose the gordita plate – a flat flour tortilla with toppings on top. I am not very good at eating with my hands so this was the perfect dish for me!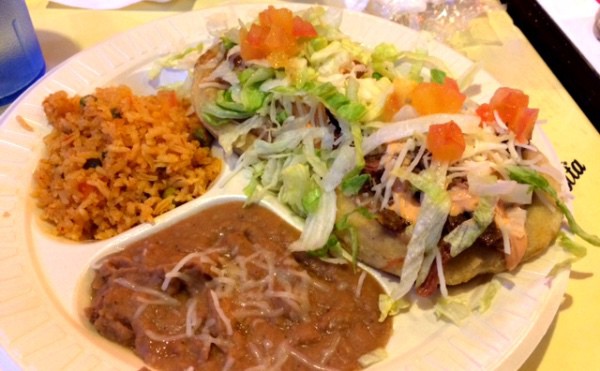 The staff was friendly and served us at our table. It looked great and I have to say that the lamb taco came with a spicy sauce and so my son could not eat it but he loved the rice and beans and even ate my rice and beans! I loved my gorditas, they were small and topped with lettuce and tomatoes and the lamb. The sauce was good and not too spicy for me. My husband loved his dinner too and thought that the tacos were really good.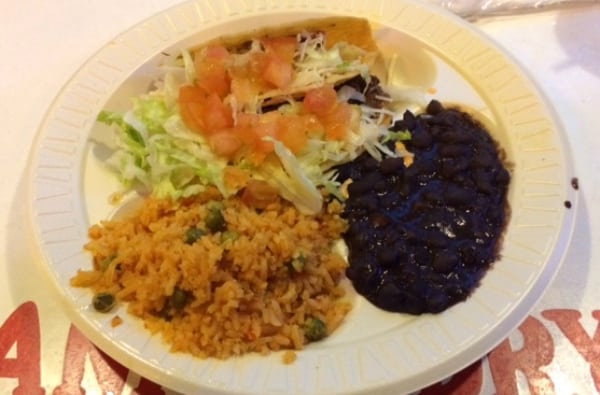 We enjoyed the casual atmosphere, the fresh food and the spirited decor of Taco a–gogo and we are looking forward to exploring more of the wonderful places in the Heights and we are always ready for your suggestions!
See you next week for another culinary adventure!