This Saturday, join our sponsor, IKEA, for the Sustainable Living Your Way Event! On April 22, 2017 at 9:30am-6:00pm, learn how to live more sustainably without a lot of effort or money.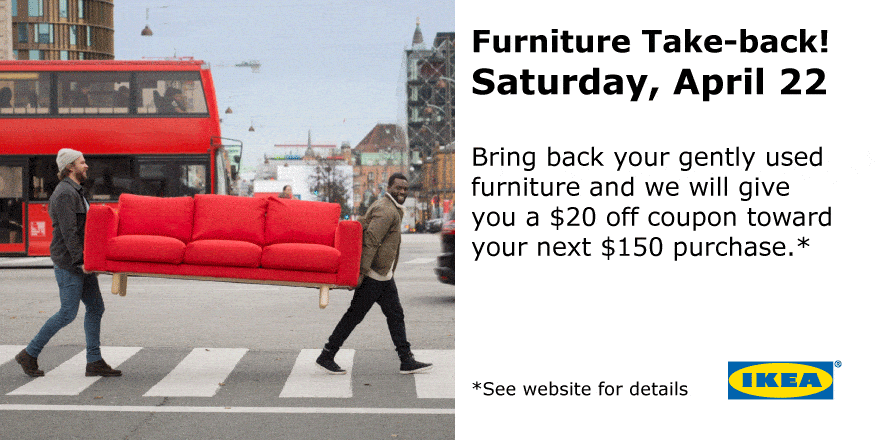 Bring your gently used furniture. IKEA will donate it to Goodwill Industries and give you a $20 off $150 purchase coupon.
Then step inside IKEA for a day filled with:
• Benefits of Biking Seminar: Learn about biking safety, Houston's new bike paths and enter to win a SLADDA bike . ($400 value)
• Food Storage Workshops: Learn food safety tips, storage techniques and ways to save money with less waste. Leave with a prize to get you stated.
• Ready, Set, Sort!: How fast can you go? Try your hand at speed sorting using different recyclable products (cardboard, paper and plastic) win a great IKEA prize!
• Enter to win an IKEA product at one of the many activity stations throughout the store.
• Scan your IKEA FAMILY card for the chance to win a $100 gift card !
• ONE day only IKEA FAMILY offers to save over 50% on some of your favorite IKEA products.
• And lots more!
Get all the details HERE!