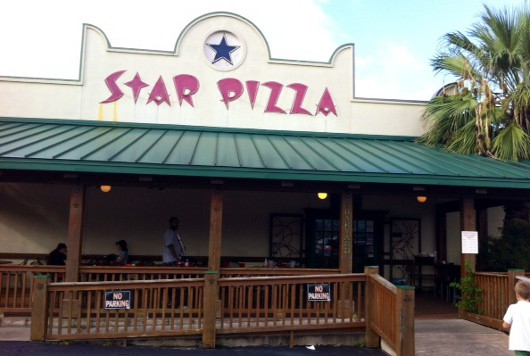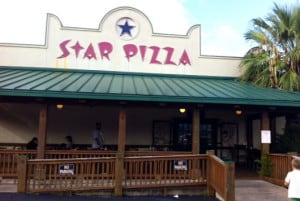 Location: 2111 Norfolk // 77 Harvard St, Houston, Texas
Price: $
Age Appropriate: All ages!
Hi, I'm Juliette! My husband, my 6-year-old and I love going out to eat and we are sharing our restaurant finds with you.
This week, my husband had been craving pizza for a couple of days so picked our favorite pizza place: Star Pizza.
We discovered this place about 10 years ago thanks to my wonderful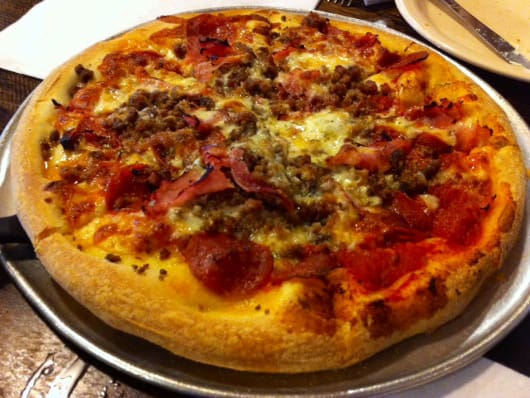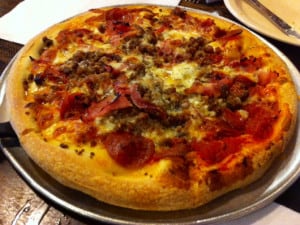 sister-in-law and we have been faithful customers ever since. They never fail to surprise us with the quality and freshness of their food.
We went to their Heights location on Washington. It has a welcoming front porch where you can eat and 2 rooms inside, one of which has a really big TV and an aquarium!
There is an old-fashioned PacMan video game that my son loves to watch. The decor is casual and simple, their bathroom is clean and spacious and families feel welcomed and comfortable there.
After all these years, we come back for our 2 favorite pizzas: my husbands picks the New York style Ben's,a meat lover delight! ( we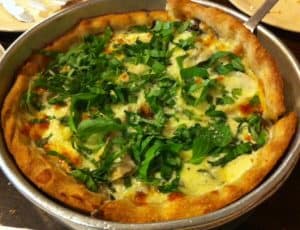 ordered the small for $11.75) and I chose the Chicken Alfredo Chicago style on wheat crust ( $12.75 for a small). My pizza has chicken, mushroom, onion, Gorgonzola, mozzarella, Alfredo sauce and fresh basil.
It is mouthwatering, delicious, creamy and fresh! My son is a good mix of his Dad and his Mom: he eats both! Their crust is really uniquely tasty, thick enough but not dry and the wheat gives it a nutty aftertaste that works wonder with the toppings!
I hope we made you hungry! If so, please think of Star Pizza to eat out or even for delivery!
See you next week for our next culinary adventure!