Address:  2518 Rice Blvd, Houston, Texas 77005
Cost:  $
Appropriate Age:  Any Age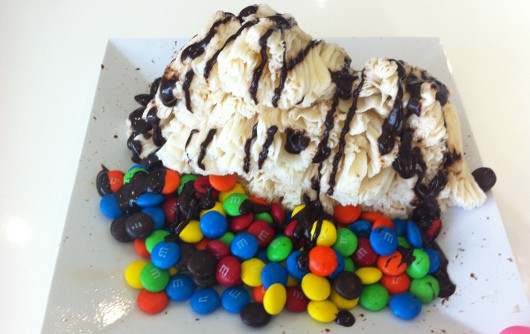 Hi, I'm
Juliette
! My husband, my 6-year-old and I love going out to eat and we are sharing our restaurant finds with you.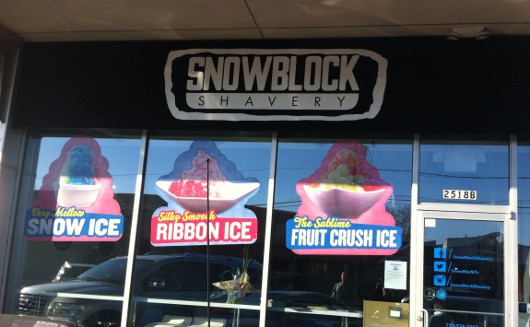 To satisfy our sweet tooth, and I hope yours, we followed a friend's recommendation about a delicious frozen treat:
Snowblock Shavery
in Rice village. We tried it twice actually!
As the name says, it is not "ice cream" like a traditional ice creamery... - it is as much "ice" as "cream", and it is really cool and unique. My son and I went one afternoon last week and loved it but I had forgotten my phone...so we had no pictures. What a shame to have to go back!!! Sunday was a gorgeous day and after playing outside we went back with friends.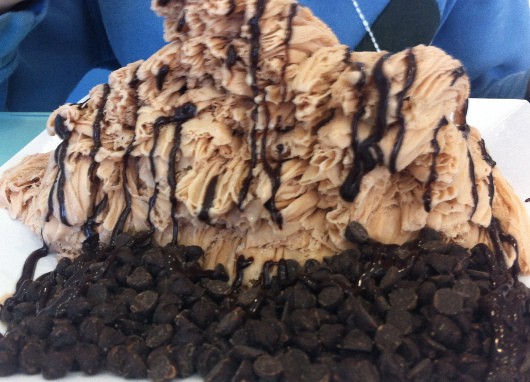 The decor is modern, sleek and minimalist and the pictures on the walls are mouthwatering and beautiful. They don't have any table outside but they may put some when summer comes (if it ever comes...).
There are 3 or 4 ice creations to try: snow ice, ribbon ice, fruit crush ice and waffle/block toast. We didn't try the block toast but we spied on a nice lady's order and it looked wonderful too. I have to say that it is a bit intimidating as you stare at all the options but they have some already planned ideas that can help for the first visit.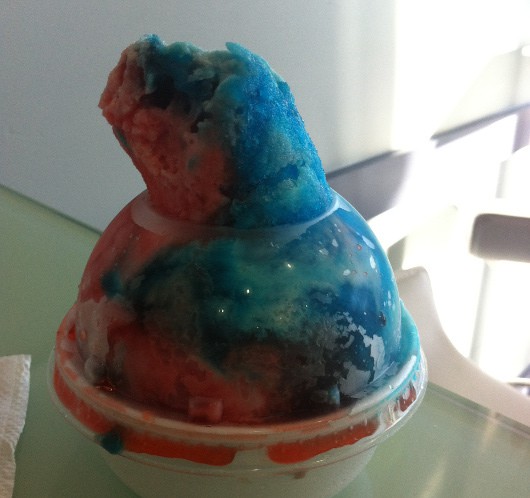 My son loves their chocolate ribbon ice, with chocolate chips and chocolate syrup. as you can see on the picture, it is delicate and beautiful- their regular serving size are definitively big enough to be shared. As I say that, my son and my husband both finished their plate!
My husband had the salted caramel with M&Ms and I chose their fruit crush with ice, fresh fruits and ice cream. They have condensed milk that ties everything together and it was a hit to. And my son's friend had the snow ice, you can choose 3 different flavors to get really nice colors. The ice has the same number of calories as frozen yogurt, just to make me feel better!
You can see them making the ice creations and it is very interesting how they shave the ice and even weigh your plate. All their fruits and ingredients were fresh and delicious. So we all highly recommend this new place that reminds us that, yes, in a few months it will be unbearably hot again and we will love eating ice on our plates not driving on it!
On a personal note, I was very lucky today as my son helped me write the review for the first time and typed some sentences on his own!
See you next week for our next culinary adventure!