Each school day I make fun school lunches for my kids. It started in preschool when my son refused to stay for lunch bunch and I needed a bribe. He never actually exclaimed, "I love school, I don't want to go home!", but he did agree to spend another couple hours at school. I considered this a victory and have been making fun lunches ever since.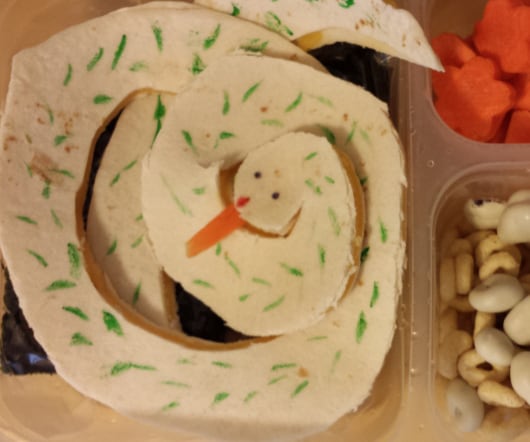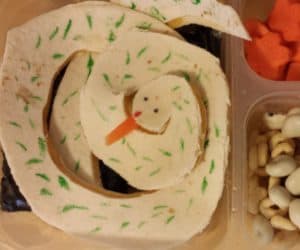 Each lunch that I make takes less than 10 minutes and requires very little skill. I make a lot of rice balls but switched it up a couple days this week.
The first lunch was the snake quesadilla. I used cheese and tortillas to make a quick quesadilla in the microwave. Once it cooled, I cut a spiral starting at the outside of the tortilla.
I used Food Markers
to make the scales and face. I added a thin slice of carrot for the tongue.
On the side I added carrots, cut with flower Vegetable Cutters
, Roasted Seaweed
and my super fancy trail mix (which includes anything I find in the pantry, like Cheerios and raisins).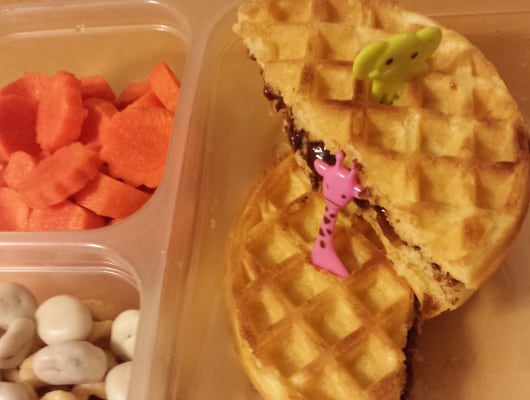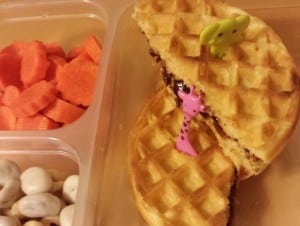 I was pretty impressed with my work on this snake lunch. But it came back untouched by my kids. Apparently I made the same mistake I made on my Spaghetti Squid lunch. Too scary.
Needing my next lunch to be a sure-thing, I went with the waffle sandwich.
This is very easy to make with waffles, Nutella
and jam. Any spread would be okay, but we have to avoid peanuts at school. And my kids are more than happy to take a Nutella
sandwich to school!
I added some Food Picks
to make it more fun.
This lunch won me rave reviews. Some times the simplest things...
Now I'm off to Pintrest for simple, non-scary, ideas for next week!