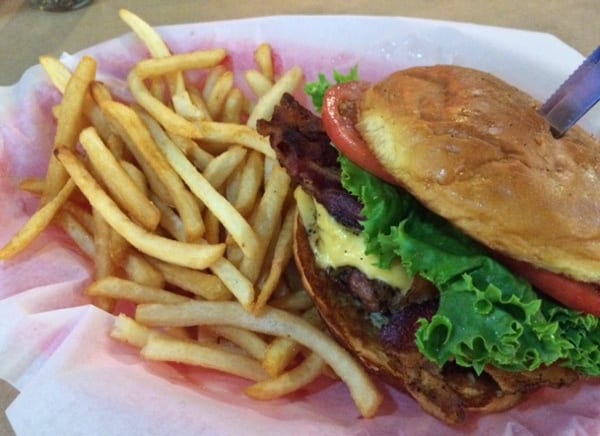 Location:
 5529 Weslayan Houston TX 77005
Age Appropriate:
 All ages
Price:
 $-$$
Hi, I'm Juliette! My husband, my 7-year-old and I love going out to eat and we are sharing our restaurant finds with you.
I have to thank my friend Allison for recommending this restaurant. She lives in Bellaire and is great at scouting places for me! Skeeter's Mesquite Grill on Weslayan and Bissonnet was another great choice!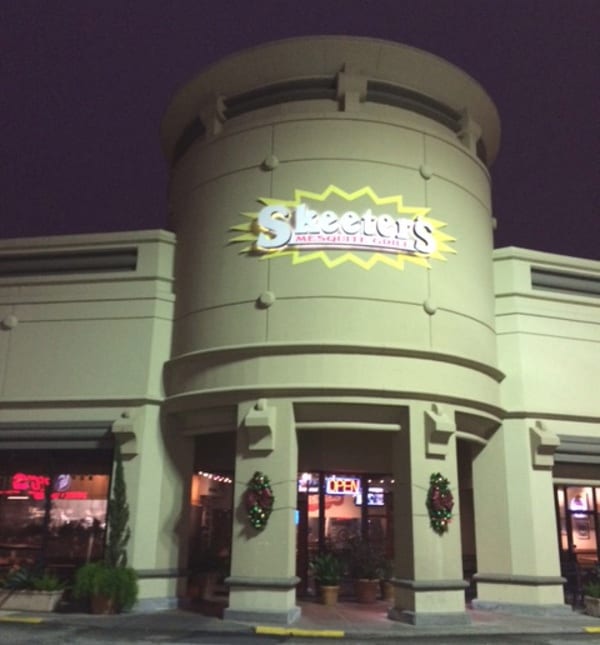 Some restaurants are more kid-friendly than others and go out of their way to cater to little ones and this one is definitively one of them. There is a big room with lots of small tables and a few big ones for big families.
You order at the counter and pay first. Their menu is classic American food –burgers and fries and classic Mexican – tacos, enchiladas…The kid menu was a classic too –burger, chicken nuggets… and my son picked the grilled cheese with fries.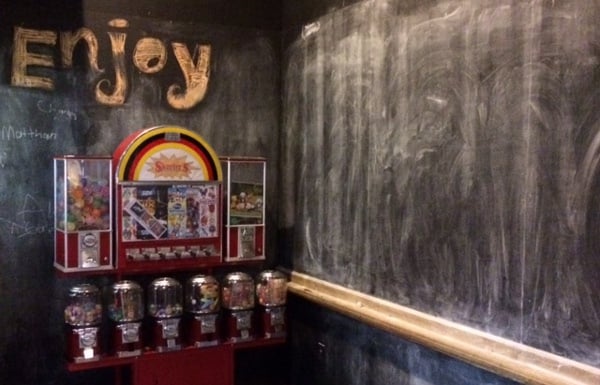 As you walk to the back of the room, in the back corner, there is a chalkboard wall and some video games. It is a great way to entertain the youngest and oldest kids. My son loves football and he was in heaven once he realized there were TVs everywhere with many football games on!
Next to us was a table with 4 little girls busy drawing on the tablecloth… oh yeah they cover their table with thick paper so you can let your imagination go wild and draw on the table without getting in trouble.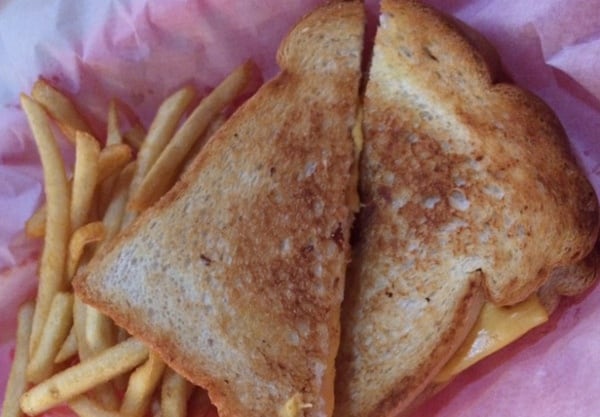 The food came quickly and every basket was warm and smelled wonderfully. My husband ordered cheeseburger and fries for both of us and it was perfect comfort food to end our busy day. The fries were crispy and delicious. The bun for the hamburger was my favorite part of the burger. It tasted homemade and fresh and complimented perfectly the burger. The grilled cheese was a hit for my son who ate it in its entirety.
We enjoyed the relaxed atmosphere, the flow of families coming in and out and the comfort food that Skeeter's Mesquite Grill serves!
If you need a break from home cooking, consider Skeeter's, a place that is sure to make you feel at home!
See you next week for another culinary adventure!