Sign Up Now… Fall Classes at Main Street Theater!
Calling all good team players, movie fans, avid readers, sports fans, brainiacs, shy kids, pirates, princesses and born performers… anyone and everyone who has ever imagined their own adventure!
Bring your body, your voice, and your imagination to our partner, Main Street Theater, fall classes!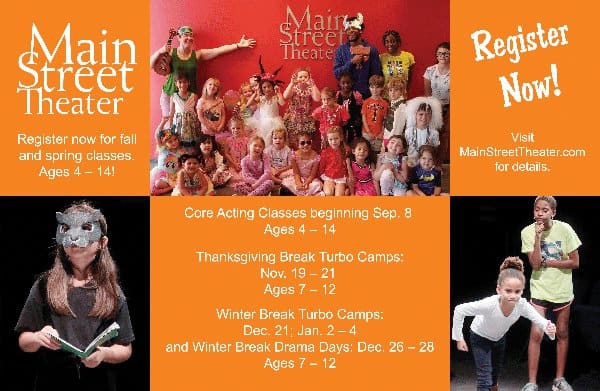 These classes draw on students' strengths and abilities for every aspect of the final production. Students will focus on bringing characters to life through creative movement, improvisation and text.
They will explore dramatic structure as they write their own play to perform for families and friends on the last day of class. They will also create most costumes, props or set pieces they might need.
Get all the details HERE!