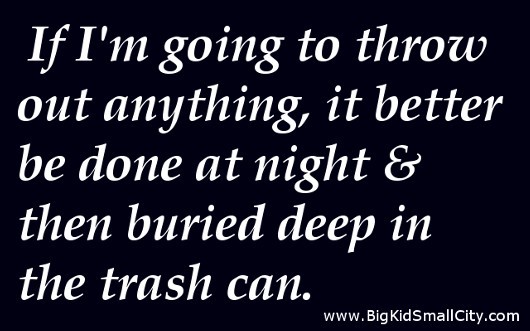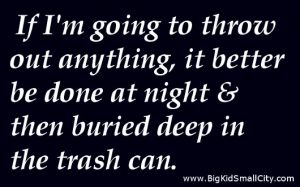 I've been a parent for nearly 6 years and very frequently I find my self thinking, "I should have known better". And still I keep on doing these things. Let me share some of the items on my "should have known better" list.
1. Throwing out anything while the kids are awake.  I don't care how sneaky I am, my kids have some secret sense about items going in the trash or donation pile.
2. Throwing out "artwork" and leaving it visible in the trash can.  If I'm going to throw out 1 of the 100 masterpieces, with a single scribble across it, it must be done at night time and then buried deep in the trash can.
3. Telling the kids we are having salmon for dinner.  They hate salmon but they love fish. Even if it's the same exact dinner.
4. Letting anything perishable go in the 3rd row of the van.  "But Mom, I'll be sure to throw out the leftovers" fools me at least once a week.
5. Believing that my kids will carry anything for more than 1 minute.  What starts with, "I swear I can carry my doll in the store" ends with, "Moooooooom, it's tooooo heavy. Carrrrrry it!". It is completely rational. I mean, if I'm already carrying a diaper bag, groceries and a baby, I've shown that I am capable of carrying anything our small circus may need.
6. Thinking that 1 baggie of Goldfish is enough.  If I have 1 for the baby, I better have 1 each for the big kids and 1 more to replace which ever one gets dumped out in spectacular fashion first.
7. Saying I see something cool out the window of the car. Especially if it's moving at fast speed, like a train. One kid will miss it and insist we chase it down.
So, what's on your list? I bet we can have at least 100 unique, and completely true, "should have known betters".