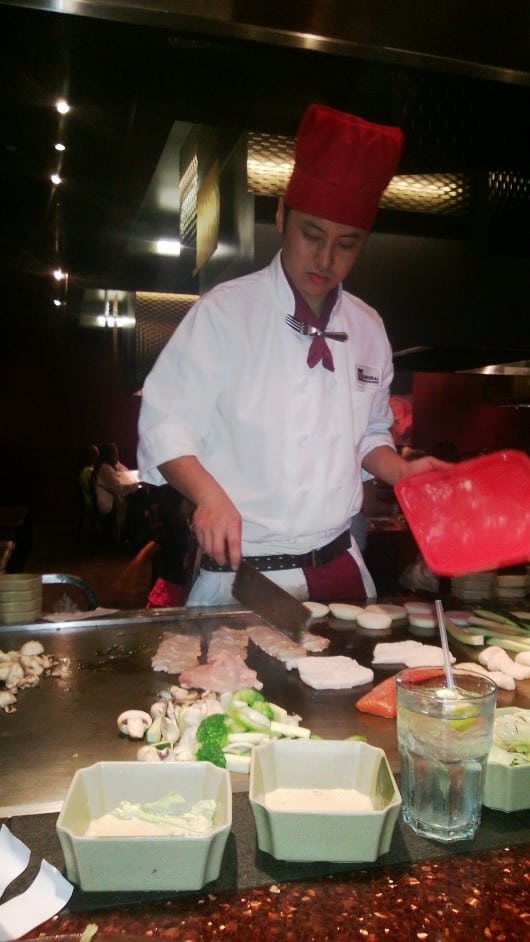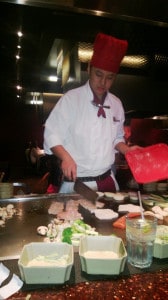 Address:
 5317 Bissonnet, Bellaire TX 77401
Appropriate Age:  All Ages
Price: $-$$
Hi  my name is
Juliette
! My husband, my 6-year-old son, and I love going out to eat and we are sharing our restaurant finds with you. We are happy to be back after our vacation and a big thank you to Jill who sacrificed and ate out for us!
This week we went to
Samurai Japanese Steakhouse
in Bellaire. I love this kind of restaurant where the cooking becomes a show and the chef prepares the food in front of you.
However,  I remember the first time we took our son... he was about 2 and a half and the first thing the cook did was to lite the grill on fire. My son screamed, was completely terrified and...we left! So, please prepare the little ones that there is a fun fire at the beginning.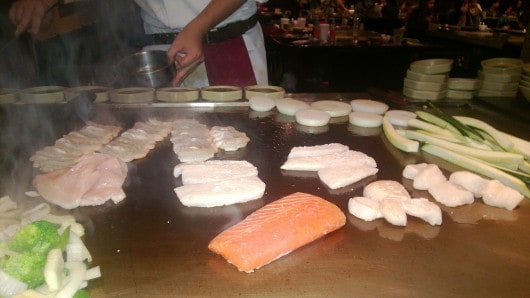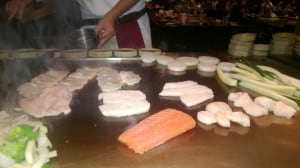 After that, how much more fun can it get for the kids? Our chef threw us rice balls we had to catch in the air... and only my husband can catch them. (We don't know yet if we should be proud or not!)   The chef then made a little volcano/ train out of onion rings and gave us a show as well as lots of wonderful fresh food.
We were a big group and we ordered Hibachi calamari, salmon, scallops, steaks and vegetable (all between $14.95 and $16.95). We didn't order from the kids menu and decided to share everything. The staff was very accommodating and even brought some soups for the kids to start the meal.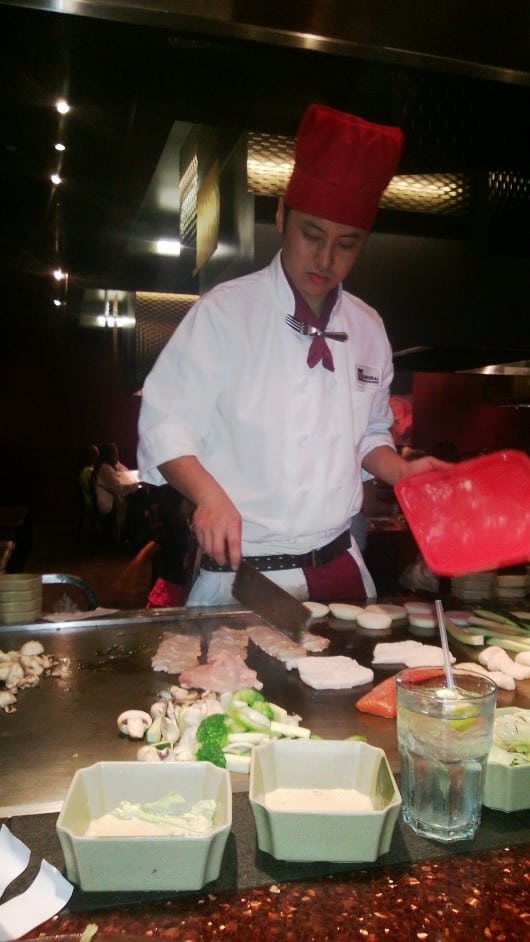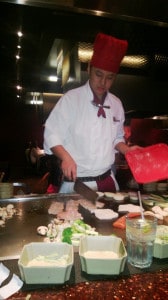 I like seeing my dinner being prepared in front of us. It adds an element of freshness I really enjoy. If you have read other reviews you might have noticed that I always pay attention to the open kitchens!
I really like the decor of
Samurai
. It is sleek and modern and not too overdone. We were lucky to have a booth on the side from the main dining room which allowed us to watch the other tables and to have privacy too. Another good thing is that the bathrooms are spacious and clean (with a changing table).
All in all,
Samurai Japanese Steakhouse
is a great place for everyone who appreciates fine and fresh food and a show to keep your children entertained.
See you next week for our next culinary adventure!