Address:
Multiple
. We visited the original at 4302 Richmond Avenue, Houston, TX 77027
Our Review: Ragin Cajun has 4 Houston locations. We visited the original location on Richmond Avenue. Unlike most of my lunches, I went to this restaurant without kids. (Did you gasp? Hard to believe, I know.) I met someone from work who was looking for a good po-boy. I had never had a po-boy, so I said I'd give Ragin Cajun a try.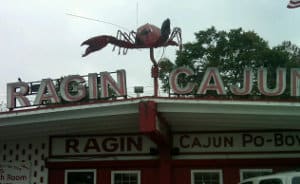 I went on a weekday at lunch time. The parking lot was very very busy, but I was able to find a spot quickly. Inside there are rows of picnic tables and a counter where you order the food. It is definitely a place you can take kids. In the back there is a full service restaurant and bar.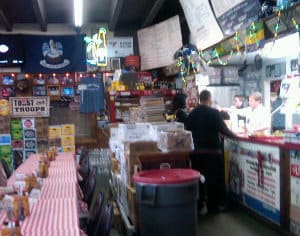 At the counter I ordered the ham and cheese po-boy ($7.49), a side of coleslaw ($2.79) and an iced tea. It was ready within 5 minutes. I'm sure everyone else in Houston knows, but a po-boy is a sub sandwich. Now I know too. It was big and worth the money. My iced tea was also large and had free do-it-yourself refills (my favorite kind).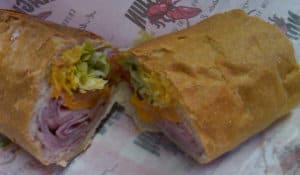 I know my kids would like the restaurant because the kid menu has a lot to choose from and, more importantly, the meals come in a cool cardboard boat container. Kid meals range from $3.99 to $6.99.
Since I was on my own at the restaurant, I only got to visit the restroom 1 time instead of the usual 2 times per kid (and it was small but clean), I did not get to break up any arguments between the kids and I did not get to drop bits of po-boy on the baby's head as he sat on my lap. That said, it is never really as fun without my kids entertaining me. Next time I'll bring them along, order a kids meal, and let you know how they like Ragin Cajun.