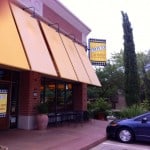 Addresses: 3191 W. Holcombe Blvd, Houston TX 77025, 1401 Montrose Blvd Houston TX 77019, 791 Town and Country Blvd, Houston TX 77024
Hi! This is Juliette! My husband, son, almost 6, and I love going out to eat and we are sharing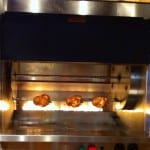 our restaurant finds with you every week.
This week we decided to go to one of our favorites: Pronto Cucinino! There are 3 locations and we usually go to the 1 on Montrose, but this time we were closer to the W. Holcombe location.
What we love about Pronto is that it is...quick!!! Yes, you guessed right, pronto means quick in Italian. And they mean it!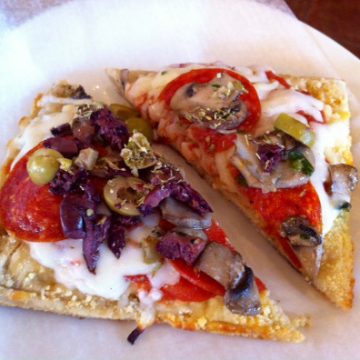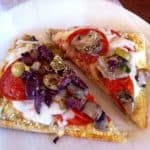 At Pronto there is a nice main dining room and a patio (but given the summer heat, we didn't venture outside!).
Their rotisserie chicken is their main specialty and you can, safely, watch their open fire oven and the golden chicken as you are ordering. My husband always get the Chicken Vincent ($9.75) and it is delicious. My son ordered the fried mozzarella ($5.75), really good and not greasy, and the pizza square ($3.25). Pronto has a children's menu too but their pizzas are really good and satisfying.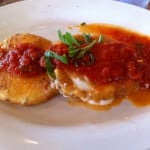 Just like Mia's, you pay first here too. The atmosphere is casual and family friendly, with 1 negative at this location: no changing table in the restroom. Hopefully, it will be added soon!
Their dessert choice includes fresh Gelato that look wonderful but we didn't have any this time. All in all, a nice reliable Italian restaurant we warmly recommend.
See you soon for our next culinary adventure!
View Larger Map