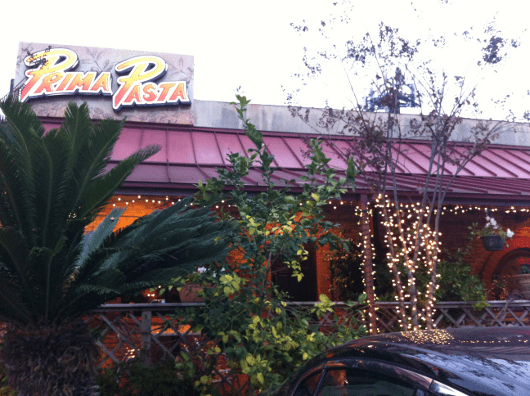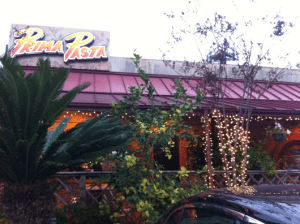 Address: 6811 Kirby Dr. Houston TX 77030
Age Appropriate: All Ages
Price: $-$$
Hi, I'm Juliette! My husband, my 6-year-old and I love going out to eat and we are sharing our restaurant finds with you.
This week, we went to Prima Pasta on Kirby and Holcombe. I love Italian food and this is a really authentic place for simple homey food.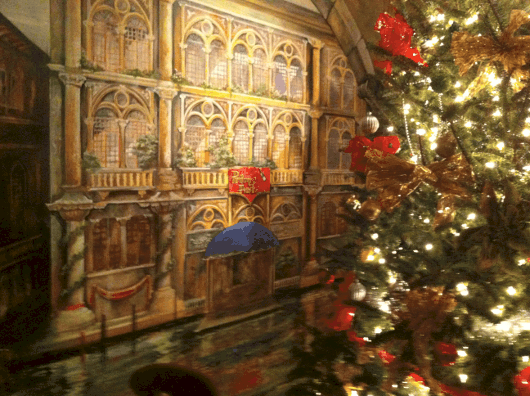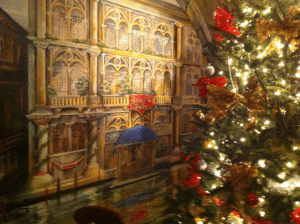 The restaurant is small and cozy. The decor has murals of Italian landscapes, arches, nice lightning and it still feels casual and family -friendly (I was surprised that the bathroom was not equipped by a changing table though). There is also a small outdoor patio for a nice al fresco dinner.... unfortunately, it has been too cold lately.
Their menu is classic Italian without a kid menu but they have two options that my son loved: build your own pizza and build your own pasta.
He was very proud to come up with options and ordered: a pepperoni/ black olives pizza and for me: spaghetti with Alfredo sauce and shrimps. My husband ordered a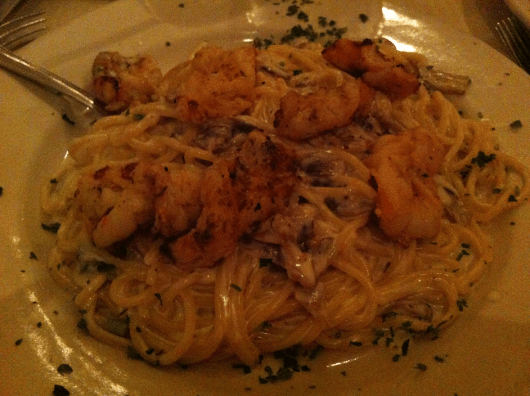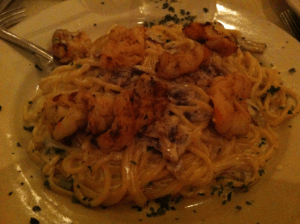 bolognese pizza. Our waiter was very friendly and attentive.
Very quickly, our dinner arrived ... and that is when we realized that our son thought he was going to be baking his dinner!!! So, if you have a little chef at home: build your own pizza simply means you order what you want; not cook it!
After his initial disappointment, he really enjoyed his creation. My dinner was also very good, the sauce felt rich and creamy and the shrimps were great (without the tails, which I really appreciated). My husband enjoyed his pizza but could not eat it all. We didn't order dessert but their choices looked mouth-watering... please, try them and let us know what we missed!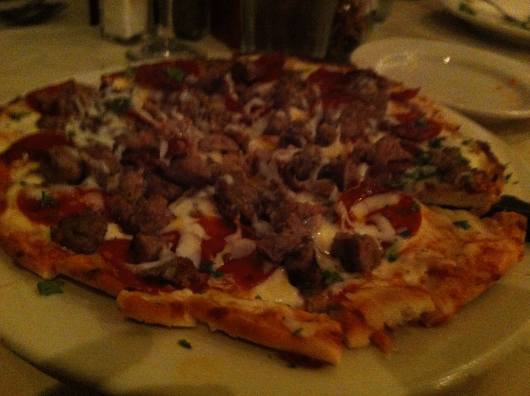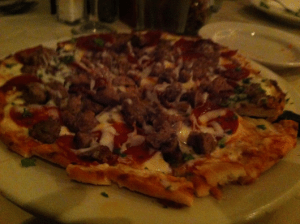 We had an early dinner and as we were leaving, a musician was setting up and I bet it would have been a nice bonus to have a musical background.
I hope you will think of this small Italian restaurant next time you are craving comfort food from pizza to pasta!
As we enter this holiday season, I hope you will have wonderful moments with your family and friends and some delicious food, too!
See you next week for our next culinary adventure!