Location:
3601 Kirby Houston 77098
Hi, I'm Juliette! My husband, my 6-year-old and I love going out to eat and we are sharing our restaurant finds with you.
We are back after a week off and I am really excited to share our new restaurant with you: Pico's on Kirby at Richmond. I have been driving by it all through the renovation phase of the old Mama Ninfa's and read great reviews of Pico's at its old location. Since it opened, the parking lot has been full every day. We knew we had to go and try it and so we did Sunday evening.
I enjoyed the decor and the beautiful woodwork throughout the main dining room. They have 2 patios, one on the bar side that has a lounge feel and another one for dining. The main dining room is big but not too noisy at all. One wall is covered with wine bottles and a wood door that takes you to the well-appointed bathroom. The lightning was soft and we were lucky enough to have live music too.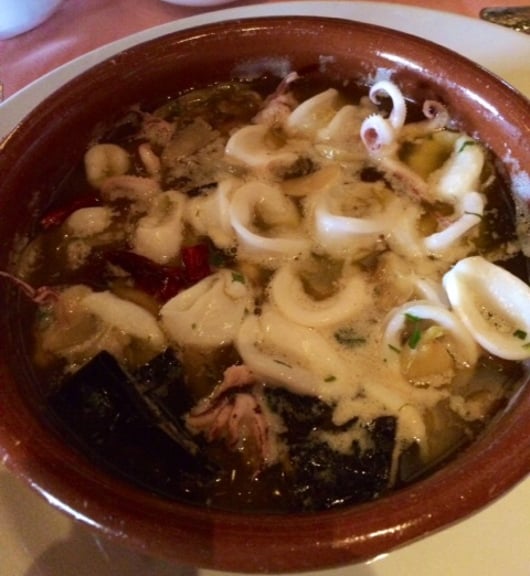 There were a lot of families there with small kids and older ones and everybody seem to have a good time, children were all well-behaved without big TVs or other entertainment. The atmosphere was just perfect that evening, soft voices, swift waiters, light music and great food! I think children respond to that and enjoy themselves too.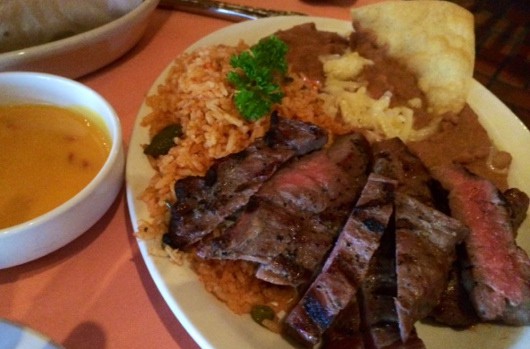 We ordered a wonderful appetizer: queso flameado. It was so delicious my husband kept some for his lunch the following day! My son ordered from their children menu: the fajita plate and you can see on the picture that it is very well served. The tortillas were delicious and he enjoyed making his own fajitas.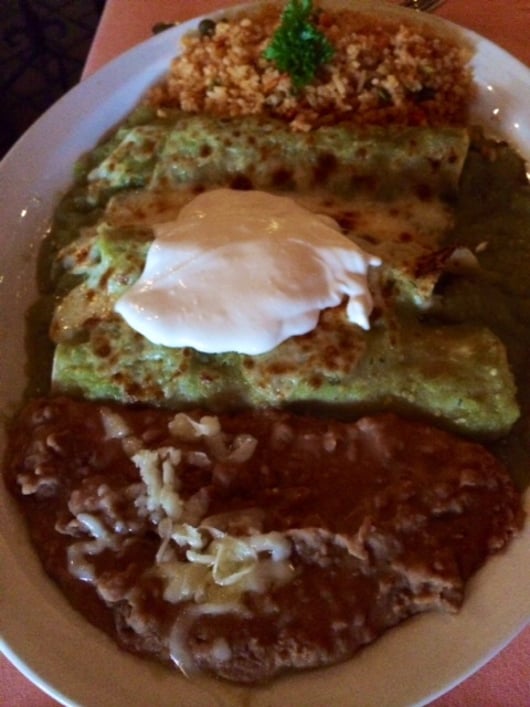 I ordered the calamari with garlic Calamares al Ajillo. It was very different from anything I have ever eaten and the flavors were wonderful. My husband ordered the Enchiladas Suizas Tradicionales and enjoyed the fresh and tasty platter. We finished with a Tres Leches, that was moist and delicious.
I really recommend Pico's for your next family outing and I hope your experience is as special and lovely as ours was Sunday night.
See you next week for another culinary adventure!