Address: 1928 Bissonnet, Houston, TX 77005
Cost: Slightly expensive... but good food and not outrageous.
Appropriate Age: Any age.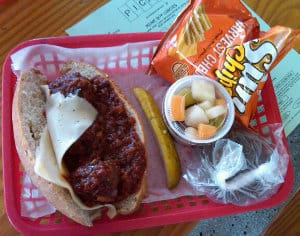 Our Review: 
Picnic
is a neighborhood restaurant with coffee, bakery, salads, soup and sandwiches. You can eat onsite or take your order to go. It is very casual (as the name implies) and perfect for kids.
We went right at 12:00 on a weekday and business was hoping. The parking lot was full, but lots of cars were coming and going and we found a spot right away. Inside, the restaurant was nice, clean and casual. You order at the counter and sit at a private table or at a big shared picnic table. My kids chose the picnic table.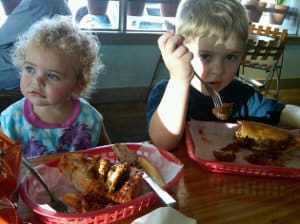 I ordered one Picnic Box Lunch for my kids to share. It was $9.50 and came with a meatball sub (Joe's favorite), fruit salad, chips, pickle (Brooke's favorite) and cookie (my favorite). The box lunch had plenty of food for two kids and even had some leftovers for me. There are a lot of sandwich options, including chicken salad, turkey, veggie, pimento cheese, tuna salad, roast beef, pork tenderloin and egg salad. There are also Picnic Box Salads. For $8.00 you can have a salad, roll and fruit salad. For $9.25 you can add a cookie.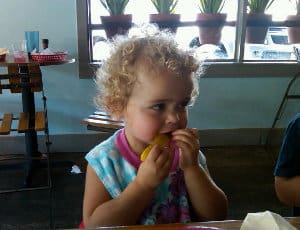 People were in and out the entire time we were there. Some stopped to eat, others took their lunches to go. There were business men and women, neighbors, moms and kids.
My son's favorite part was the bathroom. I am also a fan of a clean public bathroom, especially with little kids. It was large, nicely decorated, had a stool for the kids to wash their hands and the soap smelled nice. My favorite part was the casual restaurant with good food and nice atmosphere for all people (including moms with kids).
Check out PICNIC and their website for a list of 10 Houston picnic locations. Maybe next time we'll take our box lunch to Fleming Park!