Our Project: Easter Eggs in September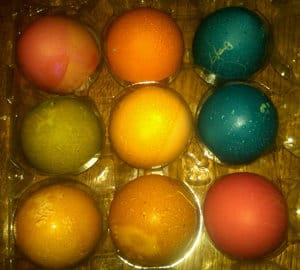 Today I asked my son what project we should work on. He told me he wanted to dye Easter Eggs. This might seem a little odd for September, but I think he remembered the stash of Easter Egg kits I got at 90% last Spring.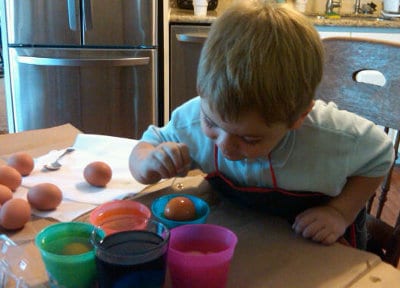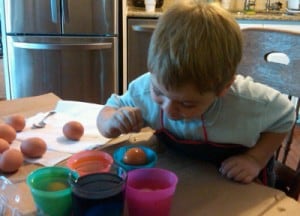 Even if I did not have the kits I picked up for a dime, I could have made my own egg dye with the following:
1 tsp. distilled vinegar
20 drops food coloring
1/2 cup boiling water
It's a simple enough project and provides entertainment without a television or leaving the house. Plus, my son loves to eat the eggs when they are done.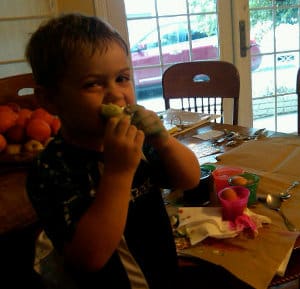 To make hard boiled eggs, add eggs and water to a pot.  Bring them to a boil on the stove.  Once they are boiling, leave on the heat for 3 minutes.  After this, turn off the heat, cover, and let the eggs sit.  Once the eggs have cooled, mix up your dye and start the fun.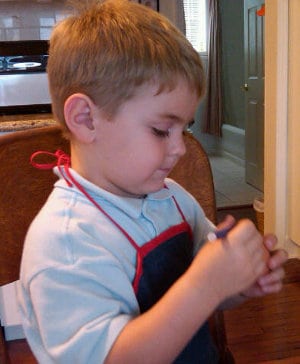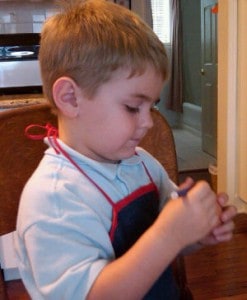 We used brown eggs since it was what we had today. White would work better, but we found that letting they sit in the dye a little longer than normal worked just fine.