Each school day I make fun lunches for my kids. I've always called this series the "I Love School" Lunches because it started as a bribe to get my preschooler to go to school. I've never heard my kids exclaim, "I Love School!" as a result of seeing my fun lunch, but they certainly complain less. And that seems like about the same thing to me!
This week I continued the Halloween theme. I repeated some older lunches but made a new spider lunch.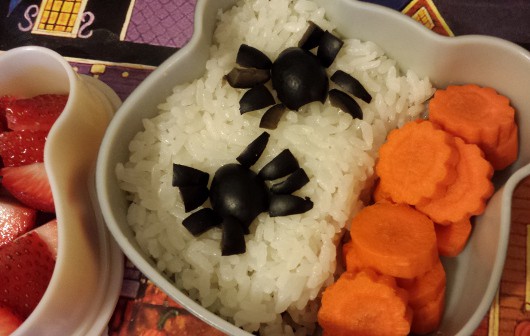 The spiders are made from black olives. I sliced them in half, the long way, and added some olive legs.
I placed the spiders on top of beans and rice and added carrots and strawberries on the side. I used these Vegetable Cutters
to make the carrots a little cuter.
The lunch was easy to make and popular with the kids! Now I'm off to Pintrest to get some ideas for next week.