Happy Halloween!
Kids in the Kitchen, by Imperial Sugar, is full of fun recipes, crafts and printables. The team at Imperial Sugar asked which recipe I could make... to which I laughed and said, "None?".
Fortunately, Kids in the Kitchen is meant for, well, kids... and my kids are much better in the kitchen than me!
We went through all the Halloween recipes on the website and selected the Not So Spooky Spider Cookies!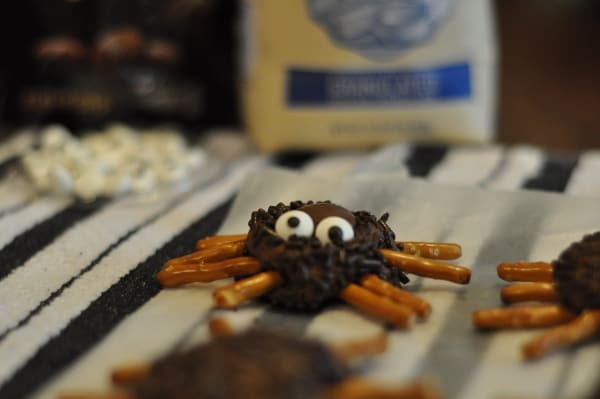 I gathered up the
ingredients
and then let my measurers and mixers get to work.
They quickly made the cookie dough and started rolling the cookies into balls. Sticking in the pretzel legs was perfect when done by them... and looked a little silly when done by me. (Good thing I have the little bakers.)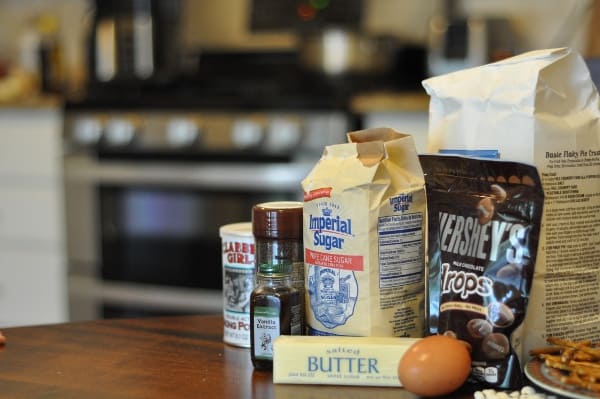 I handled the oven part of the instructions, but then handed over the spiders for the final touches.
The kids added in the candy eyes and candy heads.
For the top, the recipe called for malt balls... but I really don't like malt balls, so I got "Hershey Drops". (They did get a little melted... but were delicious.)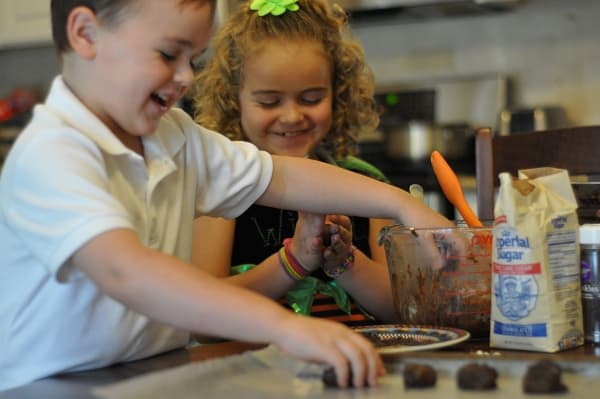 When we were done, the kids and I were proud of our silly little spiders. And when my oldest boy and husband came home, they tried the cookies and were very impressed. Maybe even shocked.
They said the salty and sweet cookies were really very good and, knowing my usual kitchen performances, asked if I had made them. I smiled and told them that all credit went to my little kids and the Imperial Sugar recipe page.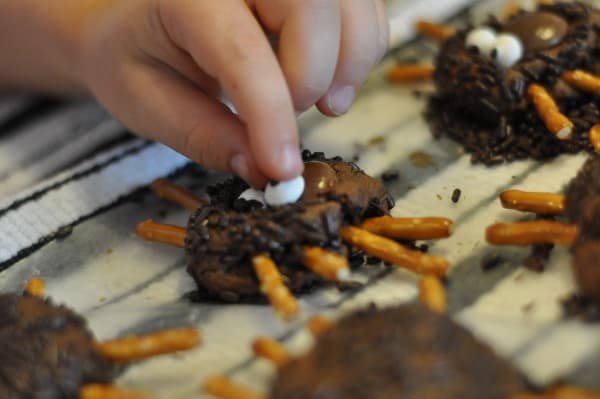 You can find the recipe for Not So Spooky Spider Cookies on
Imperial Sugar
.
Also, from October 9-19, 2016, participate in the Scary Scramble Recipe Contest. Just read the daily clue, unscramble the recipe and enter daily to win a KitchenAid stand mixer!