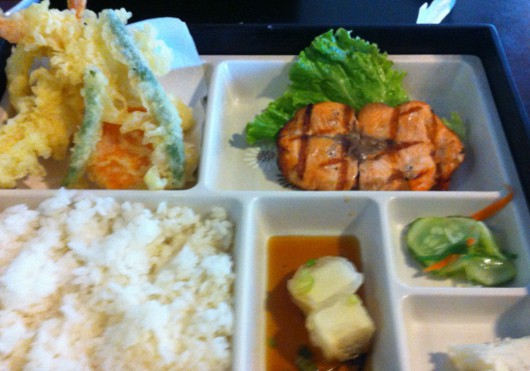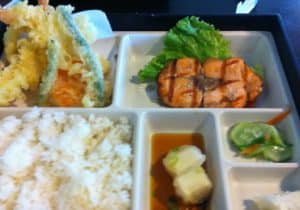 Address:  4464 Montrose Blvd, Houston, TX
Price:ng:  $-$$
Age Appropriate:  All ages
Hi, I'm Juliette. My husband, my 6-year-old and I love going out to eat and we are sharing our restaurant finds with you.
This week I went out with a friend and I can't wait to go back with my husband and son. My friend told me that Nippon Japanese restaurant was one of her favorite place to go with her own family. She has a girl, 8, and a boy, 6 who love this restaurant. And I loved it too!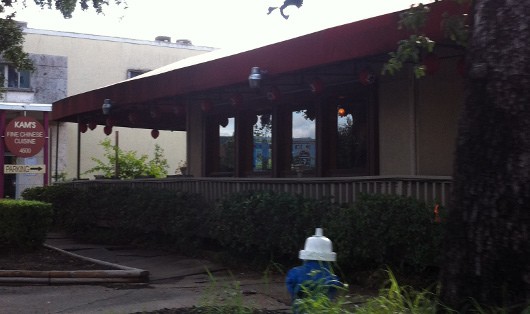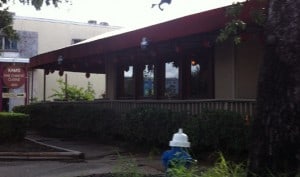 Nippon is a small restaurant, very authentic, casual with a small patio overlooking Montrose Boulevard.
Parking is very tight. Their parking lot in the back is small...I am not very good at parking so I panicked but got lucky and parked in the driveway (after many attempts which made the guests eating on the patio smile!).
We ate in their main dining room with just a few tables but they also have a sushi bar. I love the cozy feel and not over-the-top decor.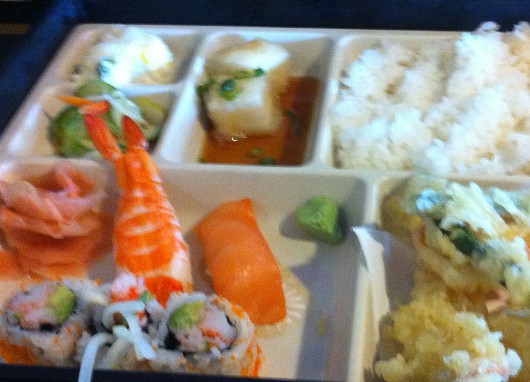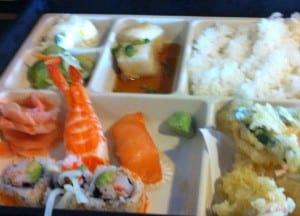 I was very excited to try one of their lunch Bento Boxes. I love the idea of Bento boxes for the kids lunches and this one didn't disappoint! I ordered the salmon and tempura ($10.75) and my friend ordered the sushi and tempura.
A salad with a nice soy sauce is served quickly after you order and then the the trays come.
What a great surprise! It is very pleasing to the eyes the way that Japanese cuisine can be. It was fresh, delicious, well served and all in all delicious.
It was a delicious experience for me and I will definitively go back with my family and I will let you know if they love it as much as I do. My son loves eating with chopsticks and because it takes him a long time, we really get to enjoy a slow and leisurely meal... it's our secret! We don't want him to get too good at it!
So, please give this authentic Japanese restaurant a try with your family, especially at lunch for a delicious Bento Box!
See you next week for our next culinary adventure!