Address:  Multiple - Including the Galleria Mall Location - 5135 West Alabama Street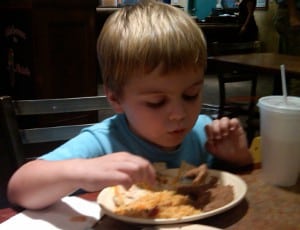 Our Review:
We visited the location in the Galleria Mall. It is located on the "kid's side" of the mall near Nordstroms, Gymboree and Janie and Jack. It is a sit down restaurant, but is casual and open to the mall. No one seemed to notice when my kids made a little noise or a mess. There is a kid's menu with lots of items. Most are $3.99 and come with a drink.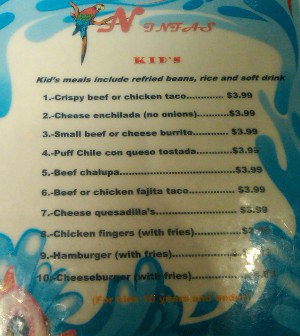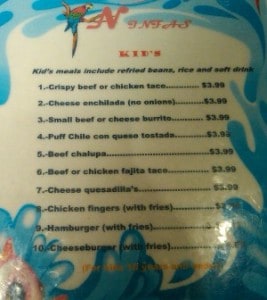 The staff was very friendly and happy to help my kids. My 4 year old had the quesadillas and my 2 year old had the chicken nuggets. They had a apple juice in huge to-go cups and refills were free. Chips and salsa were also free.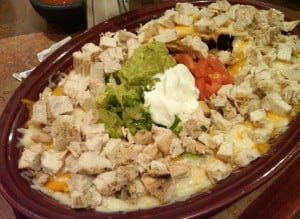 I ordered the chicken nachos for $11.99 to share with my sister. They were huge and we had extra to take home. My mom got the best bargain of the day. She ordered a side of sauteed veggies, with tortillas, and made a bunch of veggie fajitas for $2.99. This is what I'm doing next time!
One thing I noticed is that the receipt does not have a website, just lists customercare@rdventures.com. When I did a Google search, the only website I could find was was MamaNinfas  at 2704 Navigation Blvd. This website also says, "The Original Ninfa's on Navigation is operated by Chef Alex Padilla and Legacy Restaurants (www.legacyrestaurants.com). It is not affiliated with any other restaurant which may be licensed to use the name "Ninfa's" in some manner.". Anyone know about this Original Ninfa's?