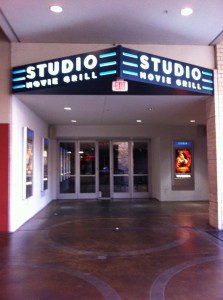 Address:  822 Town and Country Blvd, Houston TX 77024
Age Appropriate:  As soon as your child can go to the movie!
Price: $-$$
Hi, I'm Juliette! My husband, my 6-year-old son and I love going out to eat and we are sharing our restaurant finds with you.
I hope you all had a wonderful Thanksgiving last week! This week, we went to Movie Studio Grill at City Center. I know that it has been around for a while but we still had never gone!
I am glad we did!
We met some friends for an early showing/dinner of Frozen, the new Disney movie. (As a side note, the movie is nice and good for the boys too.)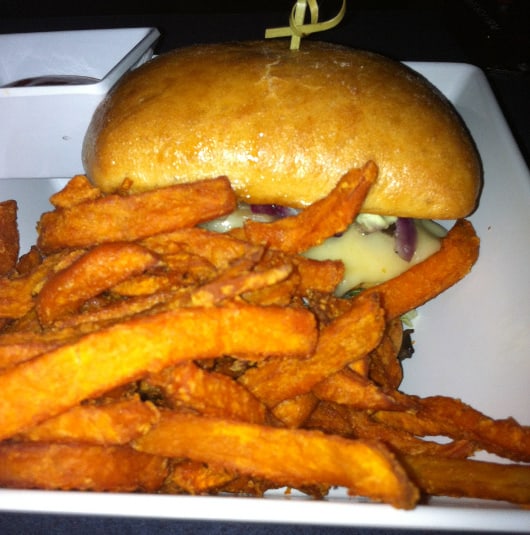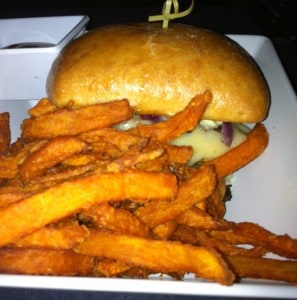 We reserved our seats online so we didn't have to rush. I loved the sleek, modern decor of the cinema. There is a bar where adults can order a drink before the movie. The hostess gave us the menus as we walked in to have time to browse before sitting down.
We then walked to our places and found that our seats were comfortable leather chairs that swivel... a small detail for adults but hours of entertainment for a special 6 year-old!!
Every 2 chairs, you have a small table with a little red button to call your waiter. The menu is nice, with a lot more choices than I expected and the prices are between $10 and $15.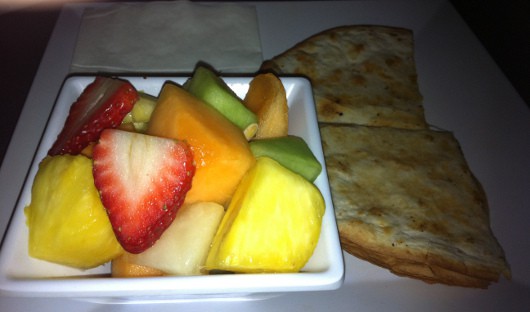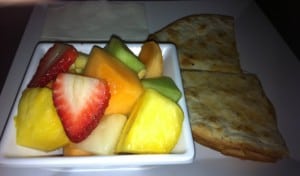 My husband chose pesto pasta, I had a chicken sandwich with sweet potato fries that were delicious. They also offer a kid menu: my son chose the cheese quesadilla. And of course, we ordered popcorn.
Basically, you order before the previews start and then you sit, eat and enjoy the show!! One small detail I had not thought about is that we had to eat in the dark! So I took pictures for you and that's the best look I got at my dinner! My son didn't mind at all and ate throughout the movie and finished his plate!
So if you are in the mood for a dinner and a movie with your family, combine both at Studio Movie Grill!
See you next week for our next culinary adventure!