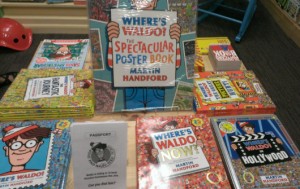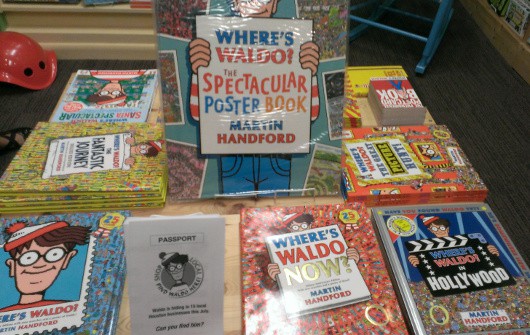 Houston! We have more free things to do this summer!
During the month of July, you can take THIS passport to any of 15 local businesses. If you can spot Waldo in each business, you will get a stamp. If you collect 10 stamps, you will win prizes from Brazos Bookstore!
Participating businesses are:  Brazos Bookstore, Picnic Box Lunches, Rocket Fizz, Purple Mango, FUNdamentally Toys, Texas Art Supply, Murder By the Book, Buffalo Exchange, Un Deux Trois, Right Start, Monster PB&J Food Truck, Eatsie Boys, Southside Espresso, Purple Glaze Paint Your Own Pottery Studio and Impromptu.
I think this real life "Where's Waldo" hunt sounds like a lot of fun!
For all the details, go HERE. From the website:
1) Beginning July 1st, Where's Waldo seekers can print or pick up a "Find Waldo Local in Houston" passport with the names and addresses of participating stores at Brazos Bookstore.
2) Let the scavenger hunt begin! Visit these participating local businesses and find the Waldo hidden in each one!
3) Get your passport stamped or signed for each Waldo you spot, then bring back your filled passport to Brazos to earn prizes!
The first 100 Waldo seekers to get their passports stamped or signed at ten or more sites can bring their passports back to Brazos Bookstore to collect prizes. Collecting store stamps or signatures at all participating businesses will entitle diligent seekers to entry in a grand prize drawing on July 31, with the top prize being a 6-volume deluxe set of Waldo books!
There is no charge to participate, and the hunt lasts for the entire month of July. For more information about hunting for Waldo in Houston, call Brazos Bookstore at 713-523-0701!