At BigKidSmallCity, we believe the more we know about the people of Houston, the smaller our city feels. And who better to meet than a Houston mom, who has created a website for all the moms and other travelers to share the genuine travel experiences and lessons learned?!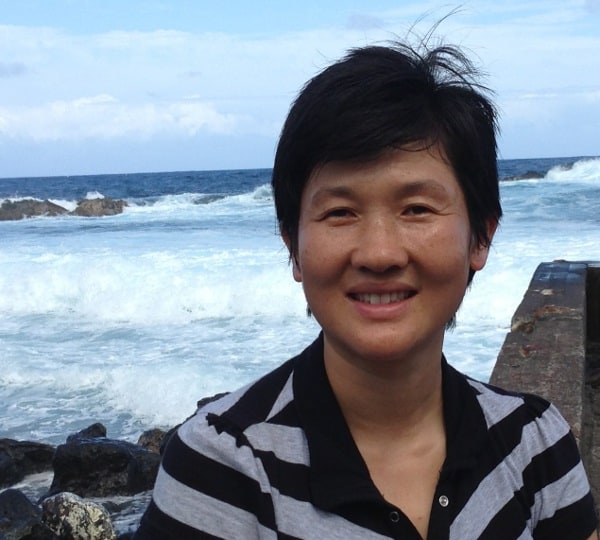 Meet Yan Zhang of
Youishare.com
! In her own words, she tells us about her family, her business and what she likes about Houston!
I am a mother, a software engineer, a passionate person and love nature beauty. I grew up in China. In 2000, My husband and I moved to Houston. My son and daughter were born here. We love Houston because of the diversity, the rich culture.
In Houston I had worked in two Fortune 500 companies as a software engineer for 8 years. I loved what I did in my previous jobs. In December, 2013, I quit my job to pursue a dream: Creating a platform, a website for all the moms and other travelers to share the genuine travel experiences and lessons learned, from the whole trip and audiences' point view that can help others to plan and prepare the trip.
With 2 kids, a full time job, a house, I know how hard it is to get time to plan and prepare the family vacation or any other trip. In my previous family vacations, I really did not have time to read many individual hotel, restaurant reviews and travel blogs to decide where to stay, where to eat, where to book the flight to get a good deal. Often we ended up going on a vacation in a rush without doing enough research.
I wish I could ask friends or other people who had been there before and give me suggestions that could be helpful e.g. how and where did you get a good deal for the flight tickets, hotel, how long you stayed, how much money you spent, how did you arrange the transportation, what things you wish you had known before, or any other suggestions such as if you go to Hawaii, bring or buy water shoes before you go to a lava pond (pond with lava rock floor), but very often we do not have such a friend to ask.
I know the peer's genuine experiences and suggestions on how to save time, money and avoid the frustration is really valuable! That is why I founded the website Youishare.com.
I cordially invite you to register in youishare.com and share your travel experience or local visiting experience that can help other moms or individual travelers to plan and prepare the trips. Your contribution will help our local communities and other moms, families or other individual travelers who may live in different city, different country or even different continents.
Youishare has users from USA, Russia, Brazil, China, Canada, Japan, Germany, UK, Italy, Indonesia, Portugal, etc. In the future, the posts from other contributors may help your family and your friends' families. Your contribution could make a huge impact on our global user community and go far beyond our personal friends' circle.
What do you like best about Houston?
What I like Houston the best is the diversity, the rich culture. We moved to Katy area in 2009 and I really like the multiple cultures atmosphere in our community. In  our neighborhood, I know many friends who come from China, India, Great Britain, Canada, Russia, Ukraine, Algeria, Pakistan, Mexico, Spain, Nepal, Colombia,  Bangladesh, etc.
What is your favorite thing to do with kids in Houston?
My favorite thing to do with my kids is: take them to parks, museums and Galveston's  beaches. We love Hermann Park the most because it has so many things to do for the kids and it's so beautiful: boating, picnic, fantastic playgrounds, watch pigeons, ducks, ride choo-choo train, visit Japanese Garden, watching the shows in Miller Outdoor Theater, playing in the water fountains in the summer. George W. Bush Park is also a great place to go: it has picnic pavilions, playground, dog park, bike trails. you can also watch different kinds of birds there .
What is your favorite annual event in Houston?
Rodeo is our favorite annual event. Since my son and daughter were born,
almost every year our family go to this event. My son and daughter loves the kids carnival the most and we also see the live stock show.