At BigKidSmallCity, we believe the more we know about the people of Houston, the smaller our city feels. And who better to meet than a Houston mom that is helping Houstonians learn how to live in a big city without spending big bucks?!
Meet Vicki Powers of Houston on the Cheap! In her own words, she tells us about her family, her website and what she loves about Houston!
I grew up in Austin from age 2 - 22 and moved to Houston for my first job out of college. Everyone asked me why I was leaving Austin!
I have two freshmen (1 in high school, 1 in college). We love to travel and create family memories on the road. My Schnoodle is a rescue dog who entertains me while I work -- more like sleeps all day while I work. I've never experienced such unconditional love till I had a dog -- and she's my first!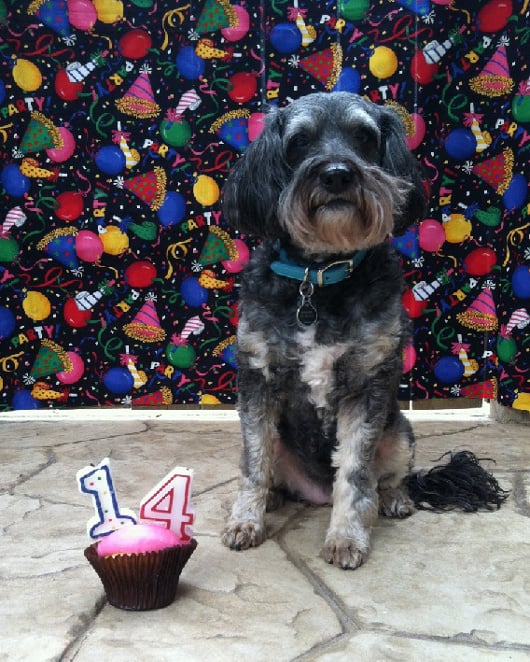 My background is journalism: magazines and freelance writing. One of my favorite career memories early on was spending 24 hours on an offshore drilling rig -- just to experience it first hand for a story.
As the economy started changing, I took a blog class and started HoustonOnTheCheap.com as a class project. I had no expectations, which is probably the best way to start. And I just celebrated my 5th blog anniversary. I love helping Houstonians learn how to live in a big city without spending big bucks! And it's always fun meeting readers -- especially when they recognize me on the street! Some of the site features include Kids Eat Free, Free Weekend Fun, Cheap Eats, and Half-Price Tickets.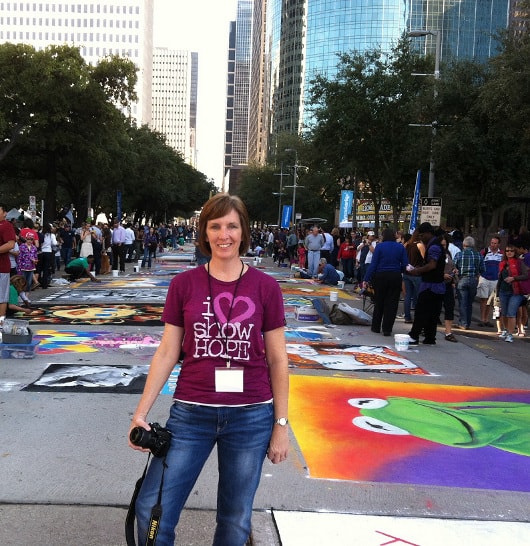 Although Houston has a reputation for being big and flat, I have fallen in love with its beautiful trees, parks, walkable museum district, quirky art cars, and colorful murals. And it's an easy place to discover free fun, which I never realized until I started compiling Free Weekend Fun!
When my girls were younger, I loved taking them to the Houston Zoo and Cockrell Butterfly Center. We are animal lovers, so catching glimpses of the giraffes, elephants or monkeys always made for a fun day. The Cockrell Butterfly Center was a highlight, especially when butterflies would land on us!
Now that my girls are teenagers, our favorite Saturdays involve heading to the Heights for a little vintage shopping, lunch, and artsy photos opps.
I love the downtown chalk festival, Via Colori, that happens each November. It's just such an amazing rush of color and creativity right on the downtown streets. It's always hard to pick a favorite chalk design, but the 3D ones usually grab my heart! And best of all, it's a fundraiser for The Center for Hearing and Speech.
Photo Credit:  Jenny Krummel Photography