At BigKidSmallCity, we believe the more we know about the people of Houston, the smaller our city feels. And who better to meet than 2 Houston moms that are passionate about teaching literacy?!
Meet Sarah Williams and Wesley Gibson, founders of LEAP, Literacy Enrichment and Play! In their own words, they tell us about their families, their business and what they like about Houston.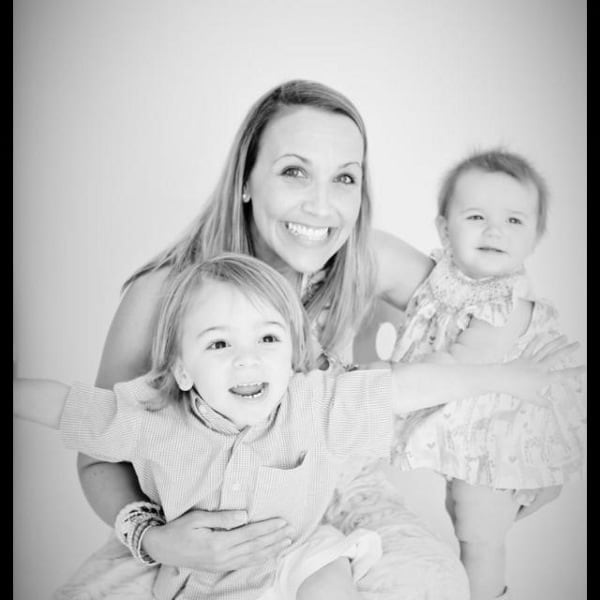 Wesley and her husband met through some mutual Aggie friends (although she is a Longhorn!) seven years ago. She was living in New Orleans at the time but shortly there after became a Houstonian! They've been married for four years and have two children, a one-year-old little girl and an almost three-year-old boy.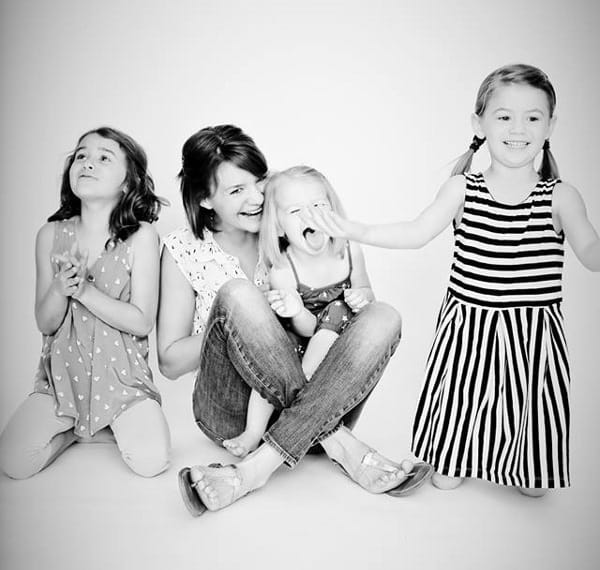 Sarah and her husband have been married 9 years, but they met in third grade at West University Elementary! They went to Pershing and Lamar together, continued their friendship through college, although in different states and got married a year after graduating. They have three beautiful daughters (2, 6, 8) that keep them very busy.
Six years ago as classroom teachers, we began talking about the need for an early literacy enrichment program in the area. Over the years our jobs changed, our families grew, and talk about the company now known as LEAP, continued. In 2012, we were both in places in our lives where it began to seem feasible to focus on creating this much talked about program. In June 2013, LEAP was launched.
Creating a love for literacy begins way before learning to read and goes so much deeper than just reading. Although books are a key component we teach children to love literacy using a variety of multi-sensory materials and techniques. We believe the best learning occurs when the mind and body are used. And we are huge supporters of learning through play.
Not only does LEAP travel to area schools to teach classes, but we are also opening a location at 5208-2 Bellaire Blvd, in the heart of Bellaire. Beginning in early September, we will offer weekly classes for children 9 months - 5 yrs, as well as camps for children 3.5 yrs - 8 yrs. during school holidays. The schedule is HERE.
What do we love about Houston?
Wesley: Despite Houston's tremendous size, everything you need is within a 10-minute drive. I was so appreciative when I moved here that eating out or shopping was just as convenient as it was in New Orleans; although your choices are much much greater here in Houston!
Sarah: My family! I am so lucky that almost all my family is here. My parents went to Lamar. The house my mom grew up in still stands by St. Anne's. This town raised me. Although Houston is a huge city, it's really a small town....a small town with a big name.
Wesley: My favorite thing to do with kids in Houston is definitely the zoo. We are members so it's our go to spot, whether it's for 30 minutes or 2 hours. We live about 25 minutes from there but we still manage to go at least 2-3 times a month, sometimes twice a week! The fact that we can feed the ducks or ride the train on our way in or out is an added bonus....
Sarah: I have to agree with Wes. A zoo membership is the best deal in town. Often, I'll let each of my girls pick an animal, we'll visit those animals and then head out. We also love visiting the large variety of farmer's markets. I'll try anything to get my girls to try vegetables and somehow buying directly from a farmer works!
Wesley: I am a big fan of White Linen Night in the Heights. Friends of mine from New Orleans who were displaced after Hurricane Katrina actually brought the concept to Houston. It's a little taste of home in this big city!
Sarah: The Art Car Parade. I grew up going every year, and it has been amazing to watch is grow and become what it is today. Exposing our kids to a variety of art is so important to us, luckily Houston is one of the best cities to do just that.