At BigKidSmallCity, we believe the more we know about the people of Houston, the smaller our city feels. And who better to meet than a Houston mom bringing you a little piece of our favorite city?!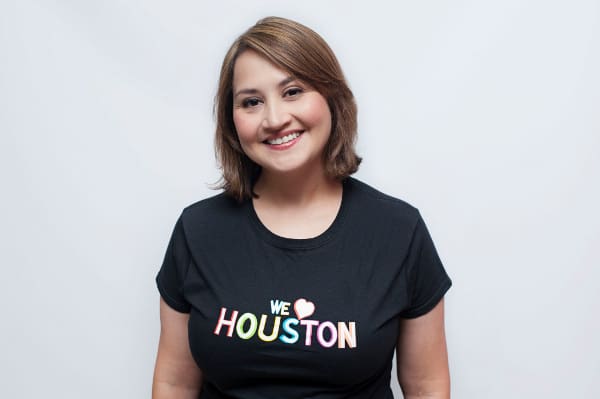 Meet Marcella Fewox of
LaleeBlue
! In her own words, she tells us about her family, her business and what she loves about Houston.
I'm married and a mom of a two (a boy and a newborn girl). My husband was born and raised in Houston and I moved here from Costa Rica in the early 80's. We are both obsessed with finding new hidden treasures and restaurants in Houston.
When we saw the We Love Houston sign on I-10 we fell in love with how fun and colorful it is. I started thinking this could be like the "I love NY" logo of Houston. Shortly after I was in communication with the sculptor David Adickes and after getting his permission, I started making t-shirts with his logo.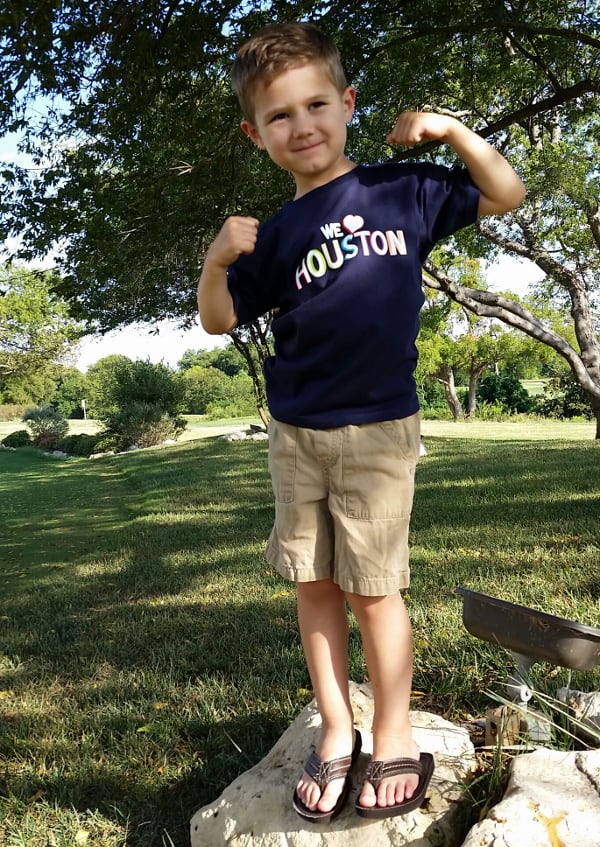 As I expected the shirts are getting a lot of attention and I've recently added bumper stickers to my etsy shop. Currently the shirts are being sold online at
etsy.com/shop/laleeblue
and the shirts come in various colors and sizes for kids, men and women. I feel Houston is going through a lot of positive changes in the last few years and I'm really proud of our city.
Our favorite thing about Houston is the diversity of our restaurants, a reflection of our community. But lately, I'm getting excited to see all the new green space that is being developed like Evelyn's Park in Bellaire, the changes to Buffalo Bayou Trail and the Hermann Park Conservancy Project.
I have quite a few favorite things to do in Houston and especially with my kids. I'm a huge fan of our zoo and Hermann Park and I can't wait to see the changes they are making this year.
We love trying out snow cones around town, visiting the Houston Food Park and finding family friendly restaurants around the city.
This summer we spent time searching for splash pads and found some fun hidden treasures. Some of our favorite stops were Ervan Chew Park, Discovery Green followed by lunch at Phoenicia, and Little Matt's followed by playtime at the West U Elementary park.
Really we just love exploring the different pockets that Houston has to offer by trying out different parks and restaurants. Did I mention breakfast at Java Java Café in the Heights followed by a walk along 19th street?