At BigKidSmallCity, we believe the more we know about the people of Houston, the smaller our city feels. And who better to meet than a Houston mom and owner of Island of Blue!
Meet Kelly Coral! In her own words, she tells us about her family, her business and what she likes about Houston!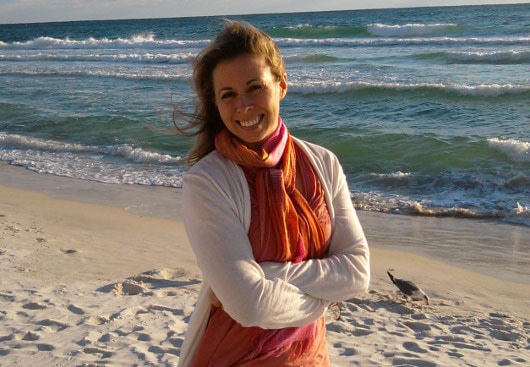 My husband, Raul, and I moved to here a couple of years ago without really knowing anyone or anything about Houston. We've since met several wonderful people (Houstonians are very friendly!) and welcomed our baby boy, Zachary, into the world - he is now 15 months old and is the light of our lives! Time sure does fly by, and I don't want him to grow up too fast!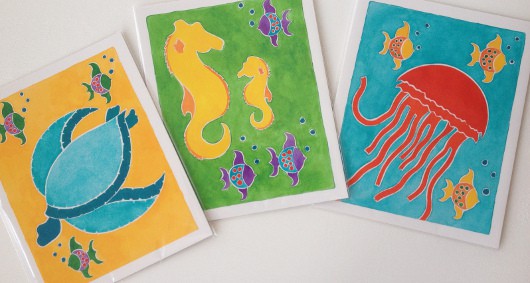 As for our family life, we love to be out and about - jogging, taking our son to Houston's many parks (thank you to BKSC for telling us about all of the parks!), and we enjoy exploring the beaches in Texas.
My husband and I first met in Boston and spent a lot of time exploring the North Shore of Massachusetts (Wingaersheek Beach is my favorite!) and the lighthouses of Maine.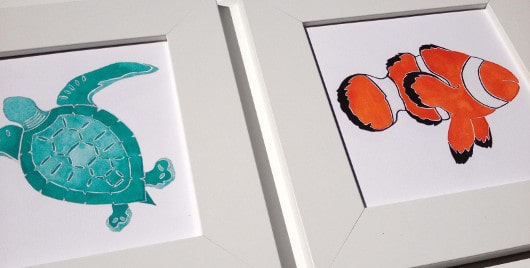 Prior to living in Boston, I spent most of my life in Florida, where I fell in love with the ocean. I spent a lot of time surfing, kayaking, snorkeling and basically anything that got me out onto the water.
I used to volunteer for sea turtle conservation groups to run along the beaches at the break of dawn and search for nesting tracks so that the sea turtle nests could be properly marked and protected.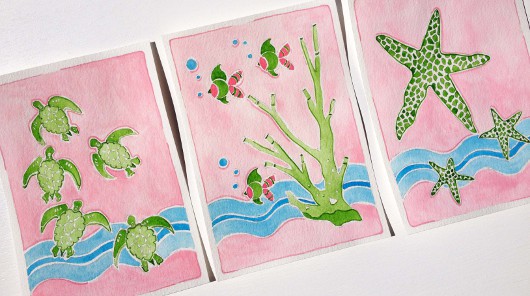 This lifelong passion for the ocean, coupled with my love of art, is what led me to create 
Island of Blue
several years ago. I love every moment of my business and only wish I had more time to devote to it!
Island of Blue is a collection of my tropical and coastal watercolor designs, including note cards and artwork. I create a number of pieces for nurseries and children's' rooms, and I also do a lot of custom work. I absolutely love being able to fulfill a vision for my customers or to offer them that perfect piece to complete their nursery.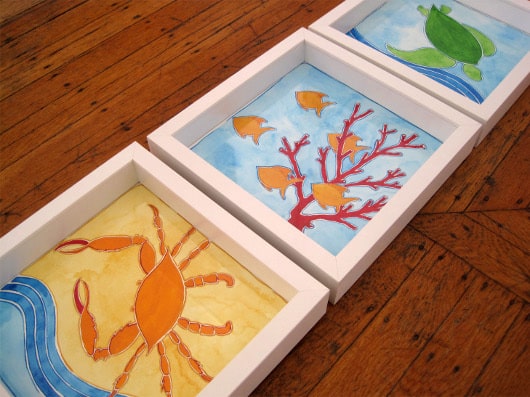 I offer original work, as well as archival reproductions or prints. My work is primarily sold through the online retailer,
Etsy
, but is also available in some coastal shops in Florida...and hopefully soon in Texas, too! Use
coupon code
BKSC
for 10% on Etsy!
When I'm not working on Island of Blue, I'm spending quality time with my wonderful family...usually exploring our still fairly new hometown, Houston.
Our favorite thing about Houston is the great number of parks! There are so many parks here, with activities perfectly suited for small children...including all the awesome splash pads!
My husband and I love to take our son to Discovery Green to play soccer or to Galveston to play in the waves. We never run out of things to do or friendly people to meet!