At BigKidSmallCity, we believe the more we know about the people of Houston, the smaller our city feels. And who better to meet than a Houston mom that does one thing best: raise her kids?! She shows us beautiful life really is through all the good and sometimes bad.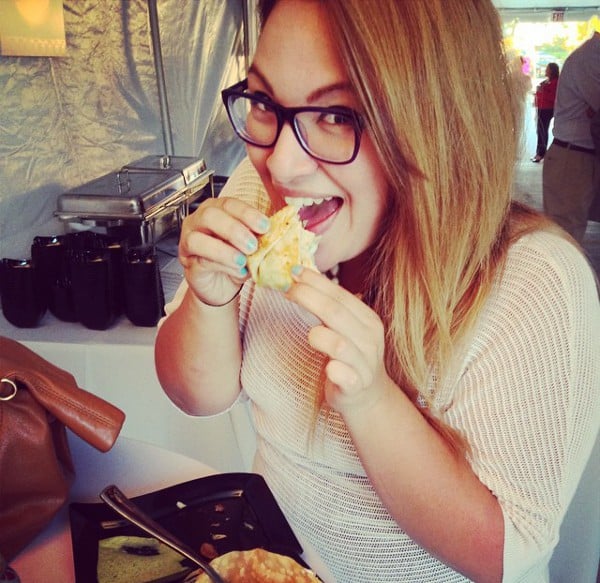 Meet Karen Carrasco of
WeAreTheCarrascos.com
! In her own words, she tells us about her (not-so-boring) family, her website and what she likes about Houston!
Hi, my name is Karen and raising kids is what I do best. My husband and I are high school sweet hearts and we have been married for nine years. We are both Houston natives and we love our city. We are very fortunate to raise four awesome kids in this beautiful, vibrant city.
We are very busy with a six, four, two and one year old but we love every minute of the non-stop chaos. We are a very on-the-go family and we love to explore the ever growing city, new parks, shopping spots and most of all delicious food. We are food truck fanatics and we are not scared to try new things, kids included.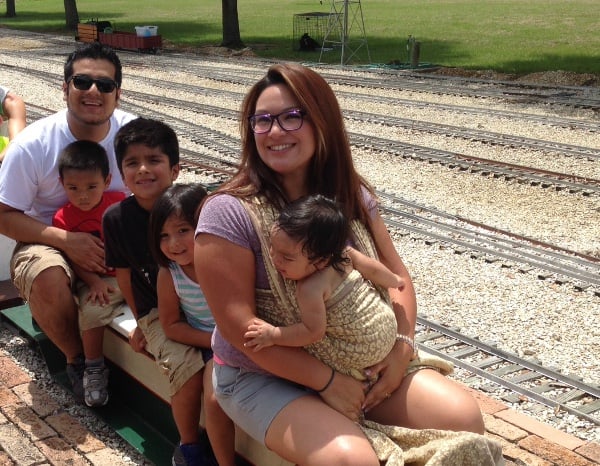 Although, we might seem quite ordinary at first glance, we are not so ordinary, and life is anything but boring for us. My husband was born with a retinal disease called Retinitis Pigmentosa or R.P. for short. It's a degenerative disease that breaks down the photo-receptor cells necessary for color and light perception. It causes severe vision impairment and often leads to total blindness.
My second son was paralyzed at four weeks due to complications from a spinal tap. We were told the possibility for him to walk was very slim but we kept the faith and he's pretty much unstoppable now. Even though we are still dealing with the aftermath of that situation we're still trucking along.
Lastly, there is the pregnancy after a vasectomy. Yes, you read right, a vasectomy! After our third kid we were ready to shut down the factory but the Big Man upstairs clearly had different plans for us.
You must be thinking so much drama for one family, but despite all the chaos and drama we are growing and learning to love each other through it all. I document our crazy lives on my lifestyle blog WearetheCarrascos.com. I
'm a funny, fun and faith-filled person and I try to portray that in my writing. I write about the in's and outs of our lives with a touch of humor. I write about city explorations and I am excited for what the blog can one day become. I want people to see how beautiful life really is through all the good and sometimes bad. There is always a purpose in one's victories and struggles and I want to help my readers see that.
Like I mentioned before we love Houston and we especially love how family friendly the city is. There is always something going on and something to do. We love Discovery Green and the diversity the park brings to the city. We frequent The Houston Zoo quite often now-a-days and another Carrasco favorite is the Houston area live steamers club at Zube Park. Once a month the Club opens up to the public and offers free train rides on the train models.
As a mom to three boys who love all kinds of transportation vehicles; the Wings over Houston air show has become our annual tradition. The kids never get tired of it and there is so much to do for all ages. The boys look forward to the Blue Angels and my daughter likes all the carnival food. We have attended for the last four years and we love it more every year.