At BigKidSmallCity, we believe the more we know about the people of Houston, the smaller our city feels. And who better to meet than a Houston mom that has started her own photography business?
Meet Julie Nhem of Nhem Photo!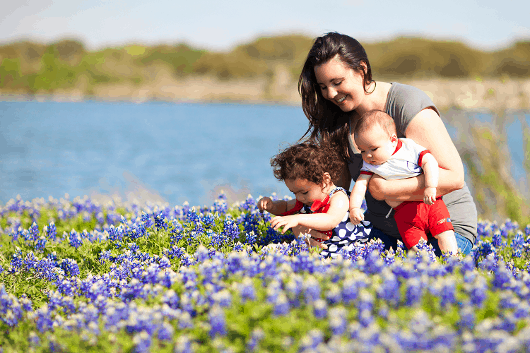 In her own words, here is a little about Julie,
Nhem Photo
and what she likes about Houston!
My husband Peter, and I have two awesome kids we call Hazelnut and Walnut because they are totally nutty! Their names are Hazel (almost 3) and Wally (15 months).
We also have 2 little dogs- Emmett and Jasper (yes, they are named after Twilight characters).
We are from Oregon but lived in California for 6 years before we moved to Austin in 2012, and then Houston last Spring. BigKidSmallCity was one of the first resources I found when we moved here. I don't know what I would do without it! It would have taken me months or years to figure out this city on my own!
We are avid Oregon Duck fans so when I'm shooting clients in the Fall for Holiday pictures, the conversation usually turns to college football!
We love to travel, to be outside, to listen to music, and recently we've really enjoyed exploring all of the wonderful restaurants in Houston (Uchi is my favorite)!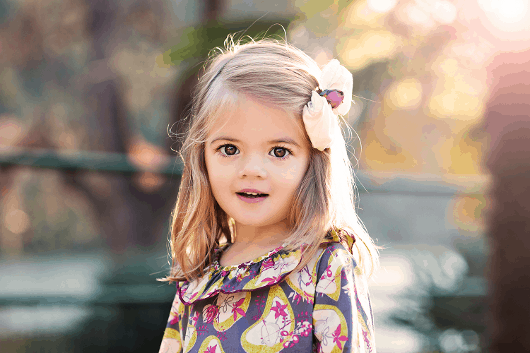 I've been running a portrait photography business almost 3 years.
I got my start working for a children's sports photographer when I was in high school (several years ago!). When I was young my dream was to be a National Geographic photographer... I'm planning to work on that again when my kids are a bit older! 😉
I love being a student and am always enrolled in a photography class somewhere. I'm a member of the Houston Center for Photography and love the classes and workshops they offer.
I am a (new) volunteer photographer with Flashes of Hope Houston Chapter. They coordinate photographers with families of children living with cancer.
I love photographing children because they are always themselves... they don't care about me and my camera, they just want to play and enjoy the day. It's a good reminder of how to live life!
I love shooting families for the "in-between" shots when they forget for a second that I'm still taking pictures... that's when the magic happens!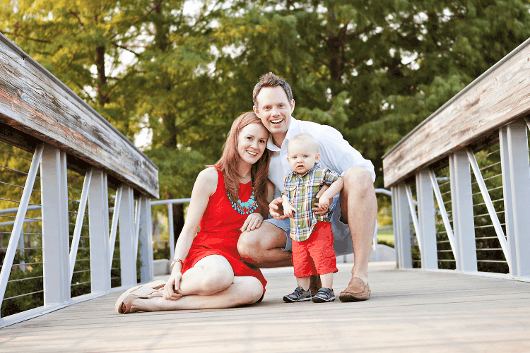 I love the vibe around the museum district, midtown and montrose. There is a huge art scene here that I didn't know existed until I moved here. If I didn't have kids I'd love to live in an artists loft somewhere in Montrose and just do street photography all day.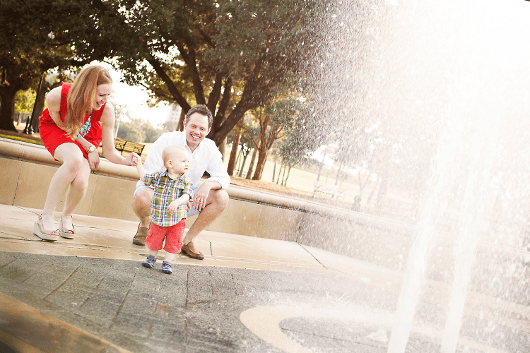 We live in the Museum District so we love all of the museums (Children's Museum and Butterfly House are favorites), Hermann Park, the Zoo, and of course we love to roll down the only hill in Houston (Miller Outdoor Theatre)!
We really like Discovery Green too and we can take the Metrorail to get there- which is a whole other adventure in itself for the kids. We spend a lot of time at the ArtMixStudio on W. Alabama and esp. love the artists/teachers there.
We also enjoy the kids train in Hermann Park... Oh, and of course I can't forget about The Chocolate Bar in Rice Village... that is my daughter's favorite destination in Houston (well maybe tied with ArtMix)!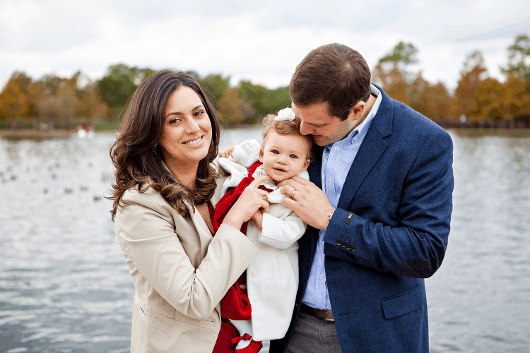 As for annual events, I was amazed with the Christmas lights displays around the city and especially loved taking the kids to the River Oaks neighborhood. Next year I want to take one of the horse-drawn carriages around the neighborhood--- seems like the best way to enjoy all of those amazing lights and I could probably get some really cool pictures that way too!