At BigKidSmallCity, we believe the more we know about the people of Houston, the smaller our city feels. And who better to meet than someone determined to keep you and your family healthy and safe from hidden toxins?!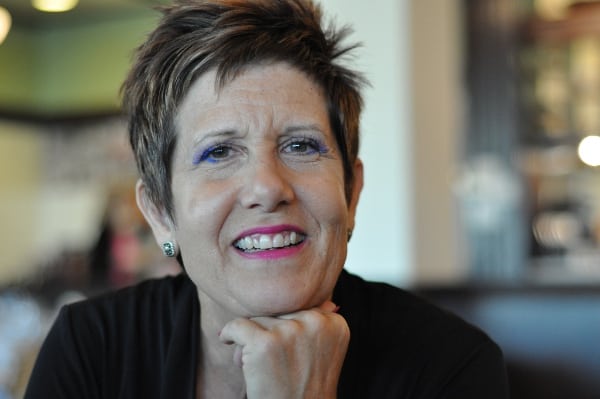 Meet Gina Marrinucci with
Ava Anderson
! In her own words, she tells us about her family, her business and what she loves about Houston!
I moved to the Houston area approximately 6 years ago. We live in Rosenberg TX... myself and my 3 furry babies. My purpose in life is to contribute in some way to make a difference in the world and those who surround my life.
I am an Ava Anderson Consultant. As an AANT Consultant I show you how to become an ingredient detective and make safer choices for you and your family. I also introduce you to a solution with quality skin care, cosmetic, bath and body, and home care products without harmful chemicals.
AANT is a revolutionary line that contains NO parabens or PEG's, NO synthetic "fragrance" or dyes, NO hidden ingredients or contaminants, such as phthalates, nitrosamines or formaldehyde, NO Glycol, NO Sodium Laureth Sulfate, and NO Petroleum Byproducts and NO animal testing. All products are Gluten free. Most of avaSkiN and avaBody lines are Vegan. All USA made. Recyclable packaging too!
DID YOU KNOW:
Europe bans 1,371 toxic chemicals from their personal care products and the US bans only 11
The FDA does not regulate the personal care products industry and hopes that cosmetic companies will do their due diligence and issue safe products?
"Safe", "organic" and "natural" does not mean your products do not contain any toxic chemicals as well?
1 in 2 men and 1 in 3 women will get cancer in their lifetime, 1 in 68 children and 1 in 42 boys are identified with autism spectrum disorder in the US, and that Alzheimers is up 500% in the past 20 years?
According to the President's Cancer Panel only 10% of cancer is genetic and 90% is caused by environmental factors?
Your personal and home care products (from shampoo to antibacterial wipes to makeup) contain carcinogenic ingredients, neurotoxins, endocrine disruptors and allergens that could be downright hazardous to your health?
If you would like to learn more, please contact me at 214-850-1179 and gmarrinucci @yahoo.com!
What do I live best about Houston? Southern hospitality, diversity, lots of great restaurants, the weather (beats winter), and the every positive growth for the future……
I love to visit the Children's Museum….lots to do…. Every changing attractions and visit all the fun kid friendly restaurants, especially Little Matt's (which caters to adults too!).
By far, my favorite annual event is Zoo Lights! It helps put the Christmas spirit into play with beautiful colorful creations but I love all activities that Discovery Green puts on their calendar including being able to kayak on Kinder Lake and let us not forget the Houston Rodeo. It truly amazes me that Houston has thousands of people who actually volunteer for this spectacular event in order for this organization to give back to the community.