At BigKidSmallCity, we believe the more we know about the people of Houston, the smaller our city feels. And who better to meet than a Houston mom letting you try all your baby products, without having to buy them?!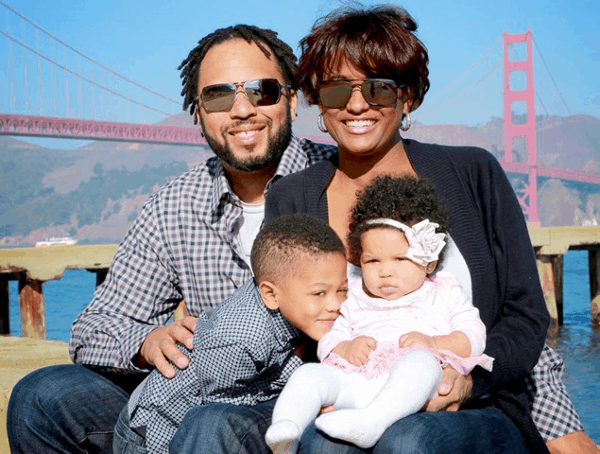 Meet Chanda Scott of
The Pampered Pickle
! In her own words, she tells us about her family, her business and what she likes about Houston!
Hello Houstonians, we're The Scott family! My husband and I have been married for 9 years and we have two children, our son, Riley, is four years old, and our daughter, Sloane, is fifteen months old. They certainly keep us busy. Our family moved to Houston eight months ago from the San Francisco/Bay Area for a job reassignment and we're happy to begin our new lives in such a wonderful city that's extremely family centric. Who wouldn't want to raise their kids here?!
During the relocation process, we traveled back and forth several times with our children from hotel-to-hotel only to be disappointed by the quality of cribs (if any) and car seats that were offered to us (if they were offered at all). It's difficult traveling around with children and all of their gear (strollers, car seats, toys), and especially daunting to have to stay in extended stay housing without all of the accouterments of home.
As a result, The Pampered Pickle was born with keeping the needs of traveling families and local families at heart. The Pampered Pickle offers various high-quality and high-end children and baby gear products from birth-to-5 years of age. Products include, but not limited to: Stroller, Car Seats, Baby Carriers, Trikes, Bikes, various toys, Cribs, and High Chairs.
As first time parents, my husband and I became overly consumed with trying to find new ways to soothe, comfort, and pacify our children. We bought so many different products to "TRY", but quickly realized, our home had been filled with outgrown, unwanted gear and products. We were suddenly forced to ask ourselves, "What do we do with all of this stuff?"
We wanted to eliminate the hassle of getting rid of our temporary purchases. We thought it would be wonderful if we had an option to "TRY" a product out before committing to purchase. At The Pampered Pickle, we've eliminated that hassle! We give you option to "TRY" products by renting it. If you're not happy with it, we'll come and get it and swap it out for something else. I welcome you to stop by The Pampered Pickle and see how we can be incorporated into your lives. Your pocket book and your children will thank you.
The Pampered Pickle can fit in almost anyone's life. A few of our clients have included Grandparents, and Aunt and Uncles, looking for products when family comes to town. There's no need to go out and purchase products that you only need temporarily when you can rent them. We've also had clients that are moving from abroad and various states that need products for their families before they're there belongs arrive to their new home.
We're still in exploration phase and we've been enjoying learning about Houston. Although, we enjoy unwinding at home in our yard and garden, we LOVE exploring the city. A few a hits for our family have included the Zoo, the Train at Hermann Park, the Children's museum, Nature Discovery Center, the Space Center and countless festivals. We're huge foodies, so we've been on quest to find the most amazing food trucks throughout Houston.