At BigKidSmallCity, we believe the more we know about the people of Houston, the smaller our city feels. And who better to meet than a Houston Mom that has an online resource with fun things to do in Houston, with kids?!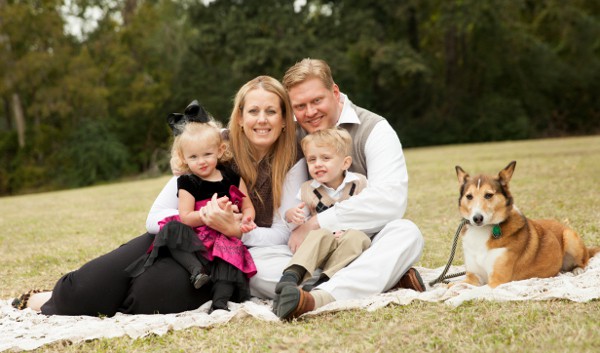 Meet Beth Applewhite of
Kid Fun Houston
! In her own words, she tells us about her family, her online resource and what she loves about Houston!
I am a stay at home mom and living my dream. I have two adorable children and a loving, supportive husband. My kids are three and a half and almost two years old. We like to get out of the house and explore everything that our wonderful city has to offer.
I spent both of my pregnancies on bed rest. After six months of bed rest with my second pregnancy, I couldn't wait to get out after my sweet girl was born. I created a Facebook group called Kid Fun Houston.
It was a small group with my close friends, and my purpose was to share ideas of fun things to do around town. In an attempt to get the group going, I started to research ideas, and the rest is history!
Kid Fun Houston is rapidly growing. It's a Facebook group that offers ideas, events, and giveaways to its members. My goal is to help spread the word, provide kid friendly opportunities , and enrich the lives of children.
I work closely with businesses around town to offer tours, provide discounts, and arrange events for families with children. I also provide ideas for grandparents and parents who do not have every day custody of their kids and are looking for fun ways to spend time together with their kids when they have the opportunity!
Many of our events have been inspired by my own children. My son had a particular interest in getting mail. We started a pen pal system with family and friends. He wanted to know more and more about the mail system. I called the local post office, and we took a tour the next day.
His interest in trains and trucks started a conversation about how items get into stores. He begged to see a truck or train unload its freight. After calling H.E.B to see if this was an option, I learned about their Healthy Buddy Tours through the Field Trip Factory. The Field Trip Factory told me about the Fur, Feathers, and Fins Tours at Pet Smart.
My background is education so I am always looking for a fun, learning experience. My hope is that the members of Kid Fun Houston are able to join our experiences around town or get ideas for their own adventures.
Some of the events that I plan include fire station tours, police station tours, the ship channel boat tours, H.E.B. Healthy Buddy Tours, Pet Smart tours, tours of the post office, play dates at local businesses, story times at businesses such as the Houston Fire Museum, and much more!
I grew up in a small town in Louisiana. I love living in a big city like Houston because there is so much to do here. Each day, I learn new things, and I am constantly amazed at what our city has to offer. One of my favorite things about Houston is that even though the city is so large, it really feels like a small town! Everyone is so friendly and helpful, and the people are all connected in some way.
I am a huge planner by nature. My calendar fills up fast, and I love that we have so many choices here in Houston. On days that I don't have a plan, there are countless options of how to spend the day.
My kids and I love to try new things. We are definitely members at the museums, frequent the parks often, and go to the zoo regularly. We also like to change it up and try new experiences! You never know where fun learning opportunities lie! My kids have shown interest while at pizza and donut shops – only to have us all invited back to see how the food is cooked! Of course, there were also free samples for all!!!!
I love Houston because of its rich culture, ethnic diversity and warm, friendly people! I hope you will join me on my continuous journey to learn about our city and its people!!!!