At BigKidSmallCity, we believe the more we know about the people of Houston, the smaller our city feels. And who better to meet a Houston mom that is empowering Houston parents?!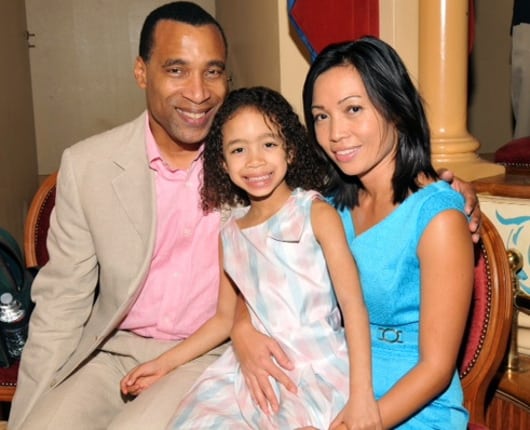 Meet
Bernadette Verzolsa
of
ParentsPost.com
! In her own words, she tells us about her family, her website and what she loves about Houston!
I have a six-year-old daughter Sasha. I was a journalist and produced news documentaries and morning shows before she was born. My husband Len Cannon is also a journalist, a news anchor for KHOU.
ParentsPost.com serves as an online personal assistant for Houston moms and dads. Its mission is to empower parents with knowledge so they are aware of everything relevant to them – health, education and all the fantastic family and children's programs and events in our city and beyond. In terms of style, it's more like an old-fashioned informative newspaper.
I love the people of Houston. The kids and families are wonderful. Houston's a giant village, a diverse community, with caring and nurturing parents who help each other with raising children.
What is my favorite thing to do with kids in Houston? This is a tough one – I have so many favorites. One of them is simply go to any park or playground. My daughter learned to ride a bike and master monkey bars at West Gray Park - The Playground Without Limits at the Metropolitan Multi-Service Center.
I also love the Houston Symphony family concerts where conductor Robert Franz dresses in costume and jokes with the kids while educating them with a full orchestra.
What is my favorite annual event in Houston? This is another tough one. There are so many annual events that enrich our families in different ways. The Theater District Open House is certainly among the top – your family can sample a little ballet, Broadway, opera and symphony in one afternoon. The arts festivals are remarkable – the Bayou City Art Festival both in the spring and the fall, but also Via Colori with its glorious sidewalk chalk murals is memorable for the kids.