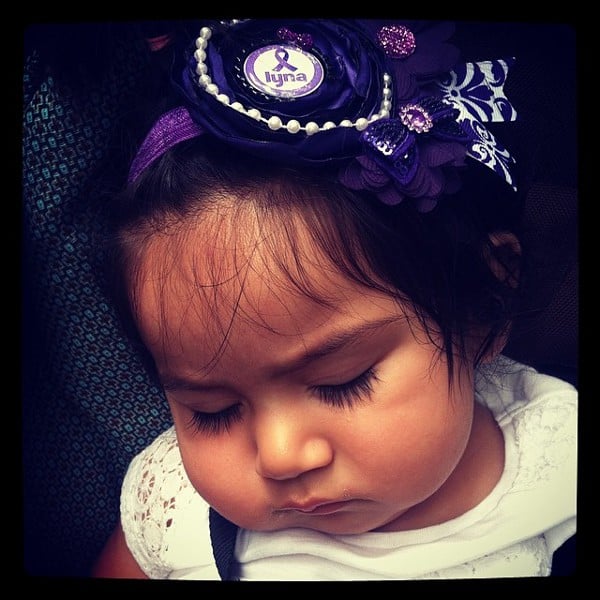 At BigKidSmallCity.com, we love the people of Houston. Even with all there is to do in Houston with kids, it wouldn't be a great place to live without the supportive community of parents. Each week BigKidSmallCity introduces a new
Houston parent
and business owner, but this week have an even more important introduction.
I'm happy to introduce Monica and Lyna Cruz. Read their story below, and consider doing us one simple favor. WEAR PURPLE on March 26. Show your support for epilepsy and this Houston family!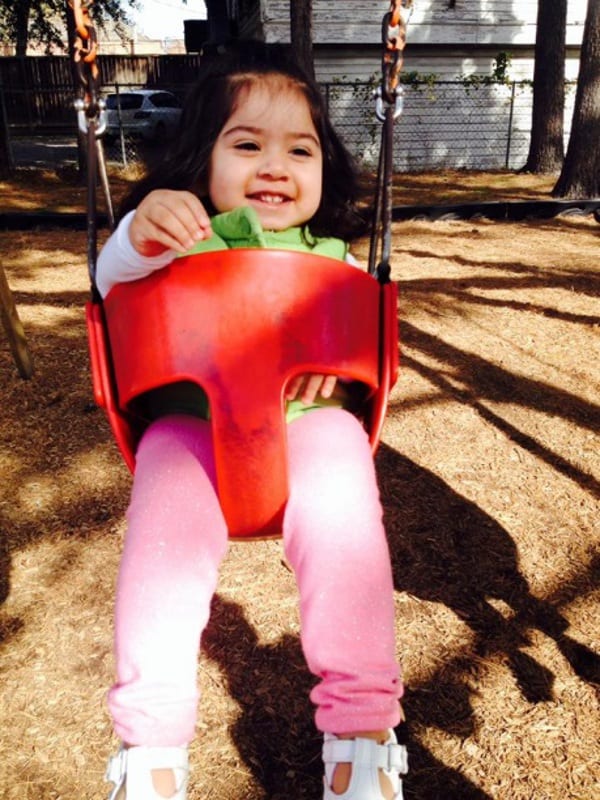 At 3 ½ months her life and our lives was turned upside down. On October 14, 2013 Lyna had her first seizure. I did not know why….. Even though my husband had seizures I never thought that she would have inherited this from him.
Maybe I was in denial but I did not let my mind wander. In the next few hours I saw too many doctors to count … too many needles poking her skin… and too much heartache too handle.
Watching your child and not being able to "fix it" or help her was the worst feeling. I blamed God, I cried and I pleaded him to make her better and all I could ask myself was why? Why her? I would do anything to switch places with her.
In the next couple of months we were given a diagnosis. She had Myoclonic seizures and Generalized seizures. There is no handbook on how to treat this because all seizures are different and everyone tolerates medicine different. The first medication she was on was keppra the medicine made her seizures increase and was taken off a week and a half after starting the medication.
On her worst day she had 7 seizures and I saw my baby stop breathing twice. Seeing your child lay limp and lifeless and her vitals decreasing was unbearable at one point I thought I would lose her. After that day they switched her to zonisimide that was the last day she had a seizure till this day and I can only hope it remains this way.
Although the seizures have stopped the meds have had side effects. She passed out from overheating one day at the park the meds caused her to stop sweating so she could not cool her body down naturally. Constipation, Insomnia, stomach cramps, Irritability, low muscle tone, delayed walking are all things she has gone through. With a few changes in diet and how meds are given we were able to alleviate most of the side effects.
At 20 months she is a thriving bright happy little girl, as well as feisty and strong. That smile, with the scrunched up nose and mischievous dark eyes was sometimes all I needed to keep me going, if she could smile through this than I could too.
One in 26 people will develop epilepsy but how is it that I was not aware of this till I met my husband why are people so embarrassed by this condition? Why do they lack funds in research when so many people are affected by this? I hope that one day we will have the solutions to these problems.
If you could join me and my family in spreading awareness on March 26 we would appreciate it. March 26 is Purple Day for epilepsy it is a day to get people talking about epilepsy in an effort to dispel myths and inform those with seizures that they are not alone. I hope to see you participate by wearing anything purple and using the hashtag #gopurpleforlyna
Thank you for your support! Monica Cruz