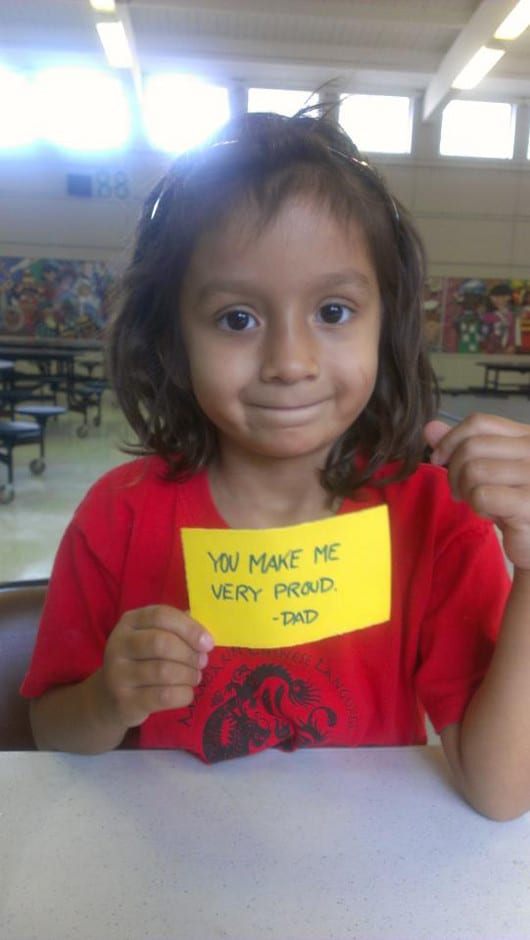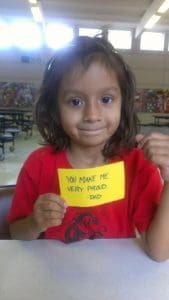 You may know that I make fun lunches for my kids. I make rice look like bears, I make sandwiches looks like trucks and I make eggs look like fish, but I've never done this. Today at school, I saw this sweet note added to a friend's lunch box.
A note! Why haven't I added a note? It's easy, super sweet and encourages kids to read. A note!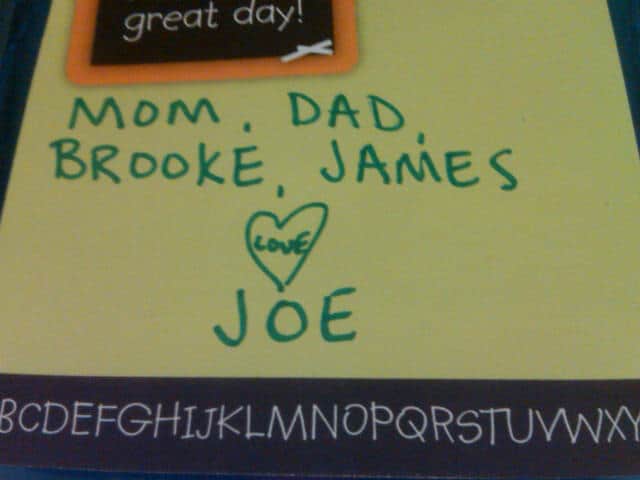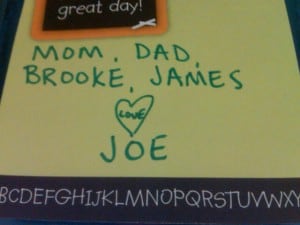 So, as any good friend would do, I've stolen the idea and will add notes to Joe and Brooke's lunches.
For tomorrow I've made a love note. For the rest of the week, I should use the kindergarten "sight words". I need to incorporate "I", "am", "the", "little". Should it say, "I am the little copycat mom."?
Truth is, I don't even feel bad. If I can soon add notes like, "I am so happy that you love to read.", I don't mind being a copycat!