"I Love School" Lunch Boxes
Last Tuesday I told you about my sneaky plan to make my 4 year old like preschool again. I've kept up with my cool lunch box creations and they seem to be working. I have not heard Joe say the he hates school one time. In fact, I actually caught him saying that he loves school.
My cookie cutter obsession created this Halloween lunch.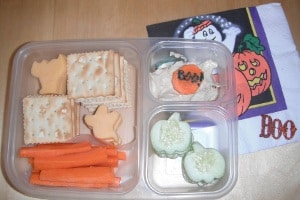 The cheese is cut like spooky cats and ghosts. The cucumbers are pumpkins. The lunch also includes carrots and hummus for dipping.  (Snack is just before lunch, and lunch is just before pick up, so Joe doesn't need a whole lot.)
Another lunch had a car theme to go with the hard boiled egg mold that I found.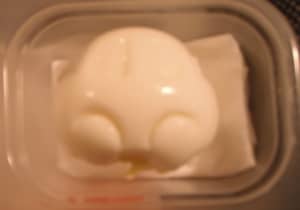 I managed to delete all the other pictures from this lunch, but was lucky to save one of the hard boiled egg shaped like a car. I'll follow up with details on how to make these crazy eggs.