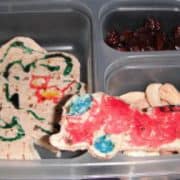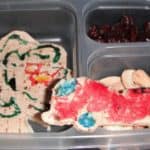 I started making fun lunch boxes last year. I've never been all that artistic, and don't always have things like bread in my kitchen, but I make up for it with creativity and love. You can check out some of my creations HERE. My best might have been the firetruck rescuing a cat in a tree quesadilla HERE.
Next year I will have 2 lunch boxes to make each day, so to get ready, I'm doing push ups, practicing making sandwiches in my sleep and buying needed supplies.
I've ordered some extra Divided Containers and some very cute bento boxes.
I've been watching Amazon for months and have decided that my favorites are the
2-Tier Stainless Lunch Box
,
Kotobuki Panda Face
, and
Kotobuki Geisha Doll Bento Set.
To go with these, I've picked up some "accessories". Check out this Silicon Cup to hold little goodies and Animal Fork Picks for decoration.
The rest of the summer, I'll be looking for about 200 good ideas to cover the next school year. Check out the good ideas I found HERE and HERE.