Location: 4840 Beechnut Houston, TX 77096
Age Appropriate: All ages!
Hi, I'm Juliette! My husband, my 7-year-old and I love going out to eat and we are sharing our restaurant finds with you.
This week review has been a Houston staple for many many years and my husband has gone many times with his family when he was a little boy. So it was no surprise that we were invited there to celebrate my sister-in-law's birthday. Where? You are wondering: Los Tios in Meyerland.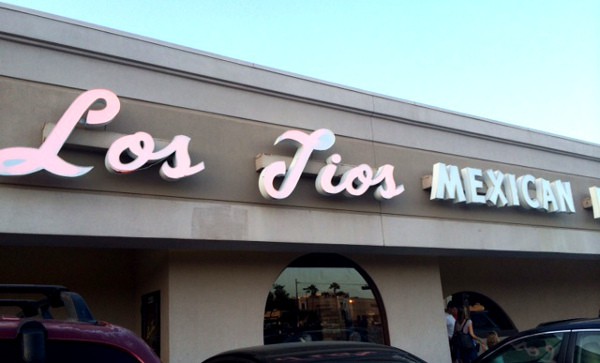 Don't be fooled by the lackluster facade in the middle of a shopping center. The outside is not where the fun is; once you open the door, the festive and cheerful colors, the fountain at the entrance and all the happy patrons take over. It was early Friday evening and the restaurant was full of families with kids of all ages. I think that the casual atmosphere, the quick and friendly service and the comfort food are all factors to this successful restaurant. Let's not forget to mention that the restrooms are also kid-friendly and clean.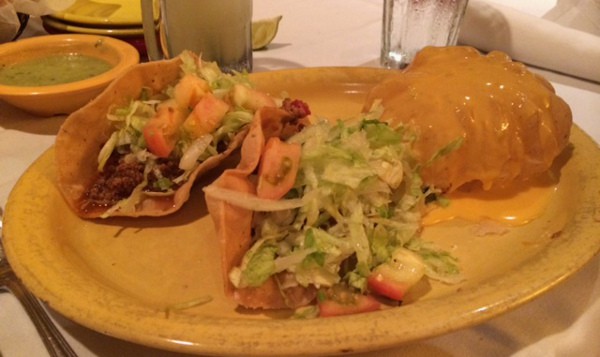 Our party had a reserved table at the back of the restaurant and our waiter did a good job to be present and get the right order! The menu has been the same for a long long time and my husband prides himself on always ordering the same: number 5! It has two beef tacos and a puffy taco. It was as good as he remembered!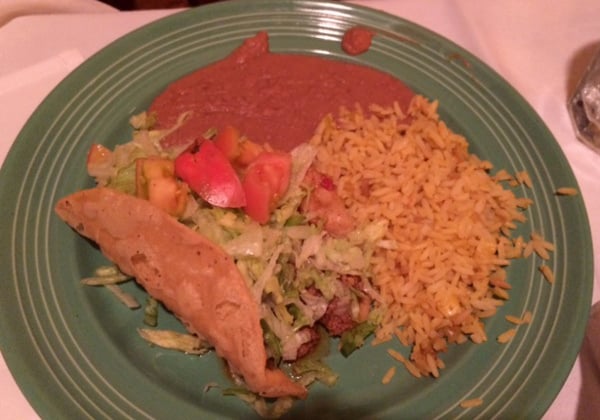 My son chose the Mexican plate with rice, beans and a beef taco ( but there are plenty of other choices too- even an American plate with chicken tenders!) He enjoyed his dinner and ate everything. I had the number 1 with a guacamole salad, a chalupa and a puffy taco. It was good, not the lightest meal ever but sometimes it is nice to indulge in some delicious queso! As you walk around the restaurant, you can see the fresh tortillas being made, always a treat for me.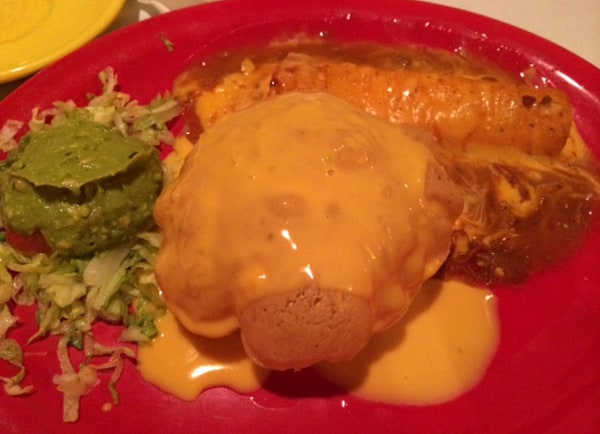 To finish this birthday dinner, the waiters came in with a huge sombrero for my sister-in-law and a special song! The ensuing picture will go on her wall with the other one from 20 years ago! (with the same sombrero!) But I, unfortunately, can't show it on the blog!!
I think that a big reason people come back over and over at Los Tios, is that each time, you make tradition and traditions are what keep families together!
See you next week for another culinary adventure!