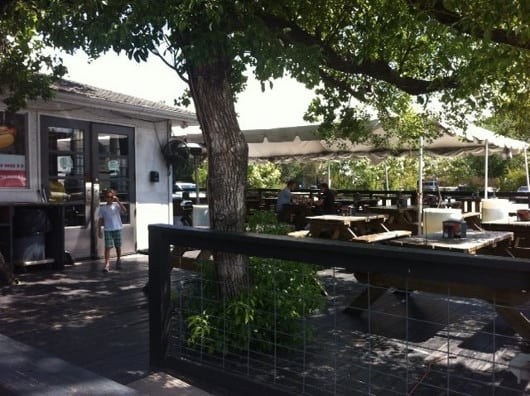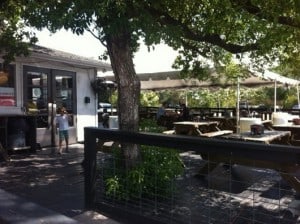 Location: 2703 Montrose Blvd (@westheimer)
Price: $
Age Appropriate: All ages!
Hi, I'm
Juliette
! My husband, my 6-year-old and I love going out to eat and we are sharing our restaurant finds with you.
If you have read a few of our reviews, you know by now that we like hamburgers and that we haven't talked about them in a while... but the wait is over! We went to
Little Bigs
on Montrose and those little sliders are some of the best in town.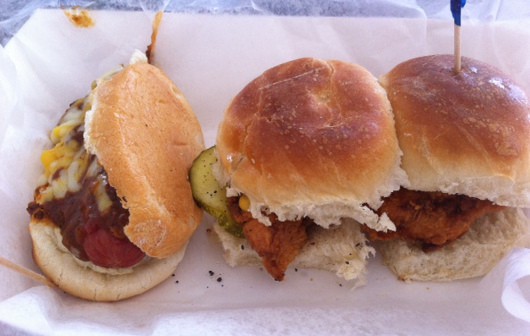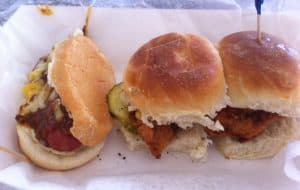 Little Bigs
is perfect for families, it has a huge covered deck with wooden tables that will make every kid feel comfortable! There are usually several families there at the same time and the kids end up going from table to table and it is perfectly fine!
You can also eat inside in the small dining area but you should know that the tables are bar height so not the easiest with toddlers for instance. But really, who eats inside? Not us, of course!
You get to order and pay first and they bring the food, quickly, to your table. The bathrooms are ok, nothing too fancy but they are decent.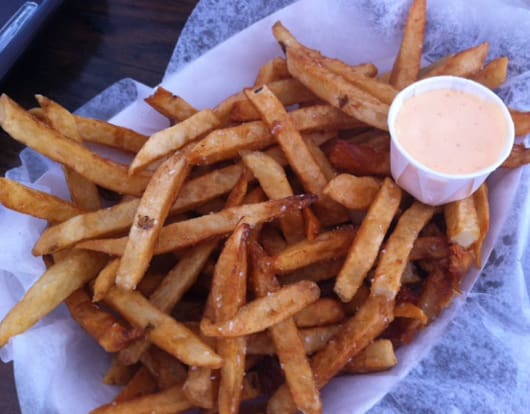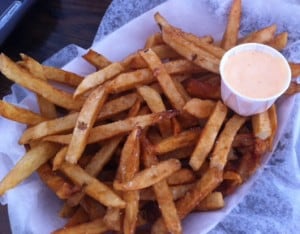 By the time we arrive at
Little Bigs
, we are usually starving and we know what to order to satisfy our appetite! You can order a set of 3 sliders for $5.78 and you can mix and match between their hamburger, pulled pork and cole slaw, chicken with pickle, black bean burger or a mini hot dog!
They are all delicious, fresh, unique, tasty and feel gourmet. Their buns are delicious, they taste fresh from the oven and are a perfect combination to the sliders. And to compliment the burgers, what about some 4 minute french fries  ($1.62)...with Sriracha sauce!
I don't know what the name means, I don't know how it is made but it is THE sauce to eat with fries. It is delicious! There is a dressing table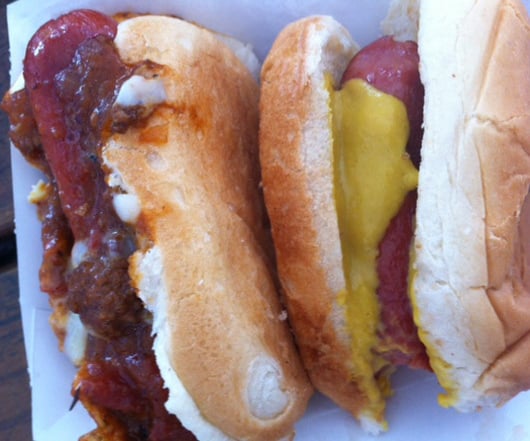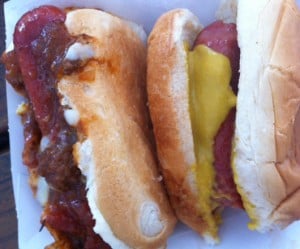 inside where you can find your ketchup, mustard, pickles and this sauce. This is when you know that this restaurant has something special  (the chef is also the chef for
Reef
). Just looking at the pictures make me hungry again!
For the 3 of us we usually order 2 sets of three sliders, I have 2 and my son 1 and my husband...3! As you can see their prices are wonderful and they even have wine by the glass and shakes for $3.70.
Take my word for it, you too will enjoy the relaxed atmosphere, the delicious food and the uniqueness of this wonderful restaurant!
See you next week for our next culinary adventure!