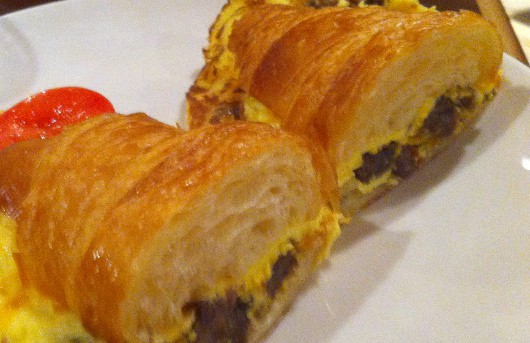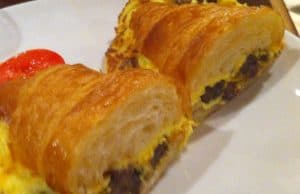 Address: Multiple (We visitied 6205 Kirby, Houston, TX, 77005)
Price: $-$$
Appropriate Age:  Any Age
Hi, I'm Juliette. My husband, my 6-year-old son and I love going out to eat and we are sharing our restaurant finds with you.
This weekend we went out for breakfast at La Madeleine. We don't usually pull ourselves together for breakfast but we had a birthday party to go to so we made it!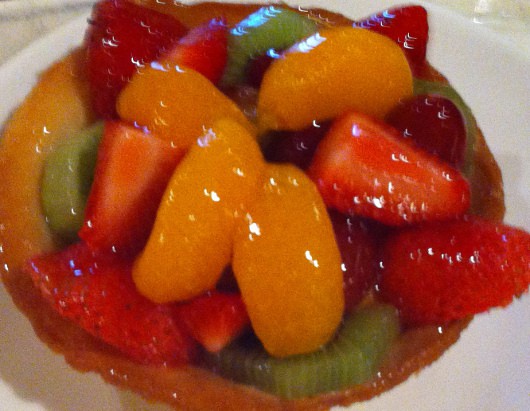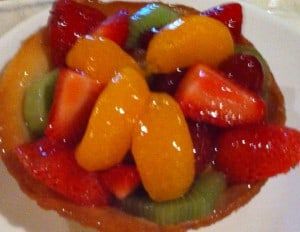 La Madeleine is an easy comfortable restaurant. I know that every location has its own charm and my favorite one is the one at Rice Village. It has a patio and the inside is convivial, warm, cozy and casual.
My son loves having a tray and following the tray path...at different speeds! I used to meet with friends there in the afternoon when my son was very young because it was not too crowded and they have free bread and fun treats for younger children. It was a nice way to go out with a baby or a toddler.
My son and I have a sweet tooth in the morning so we ordered a chocolate croissant and an almond croissant plus a fruit tart. They were wonderfully crunchy and moist... perfect! Nothing was left on the plate.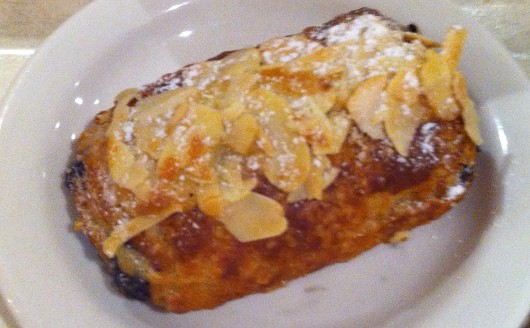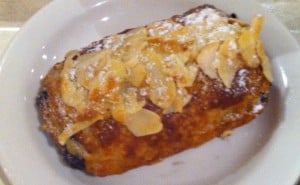 My husband picked a breakfast croissant with eggs, ham and cheese and found it very satisfying. One thing about the Madeleine is you always know what you are getting, it is fresh and well made.
One fun bonus to going to the bathroom where there is a French lesson tape playing. My son and I stayed a bit longer just to hear all the French expressions, from "bonjour" to "merci!"! And their bathroom is clean and well-appointed for the kiddies.
So, whether you want a breakfast, lunch, dinner or snack, La Madeleine is a great place to go with children. Service is quick and the food is delicious! They even have coloring place mats and crayons if you need them.
So bon appetit and see you next week for our next culinary adventure!