Address: Multiple. We visited 10603 Bellaire Blvd, Houston, TX 77072
Cost: A lot (for a lot of food)
Adults (ages 11 and up) $16.95
children 3 - 5 $6.95
children 6 - 10 $9.95
Appropriate Age: Any age.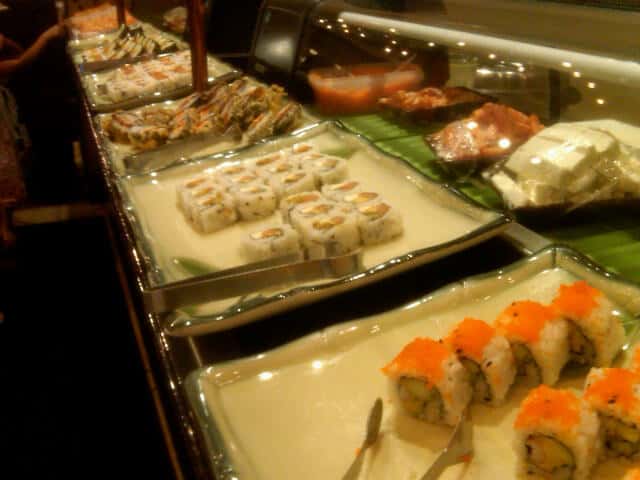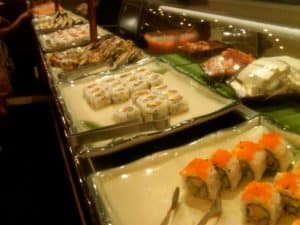 Our Review: Kim Son Restaurant has 3 Houston locations. We visited the location in Alief. This location is in a big shopping center with plenty of parking. We arrived right at noon on a Sunday, and the restaurant was very busy, but we were seated quickly.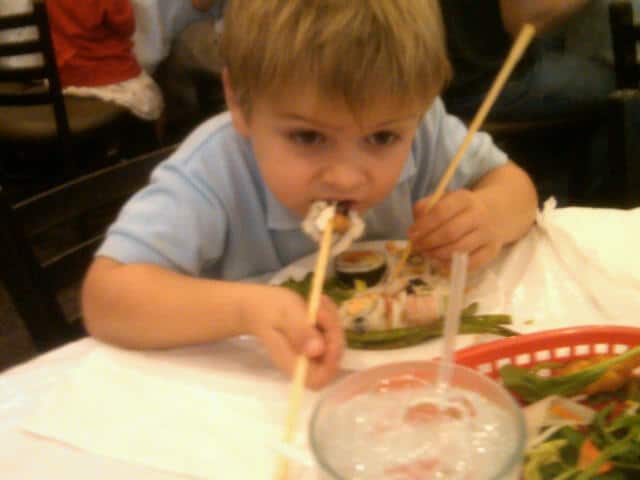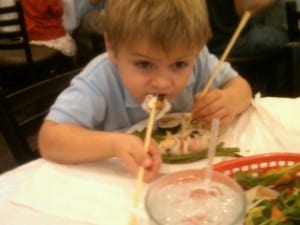 Kim Son is expensive but is great for those that rather try a little of everything rather than guess what Vietnamese food to pick off the menu. The huge buffet has dim sum, sushi, spring rolls, fish, desert and more. Joe and Brooke ate their body weight in noodles and sushi. They also made "snow cones" with shaved ice an a sweet basil tapioca topping.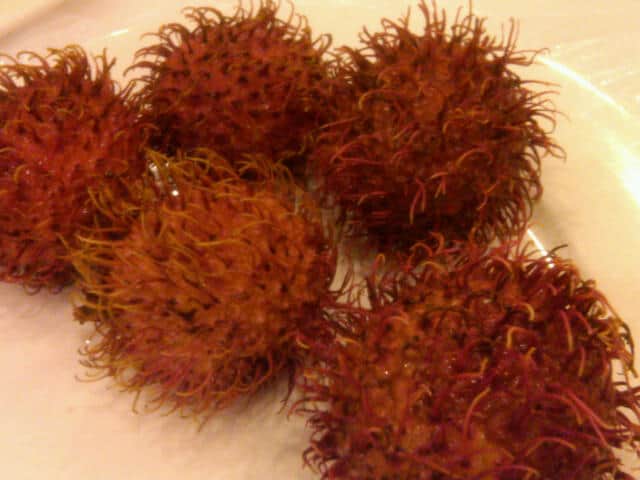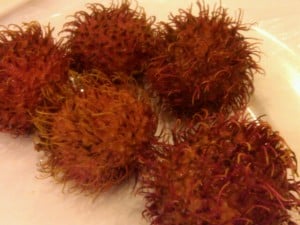 Had we not been at a buffet, we'd have never tried the rabutan fruit. This crazy looking tropical fruit is delicious once you get to it. At Kim Son we were shown how to poke a hole in the spikey outside, how to peal it open and pull out the white fruit.
The buffet was self serve but the other service was great. Our waitress kept our drinks full and the staff was happy to get us a high chair when James woke up. Also, most impressive was the response time when our drink spilled. We had a full ice tea topple over and instantly had 5 employees at our table removing the plastic table cloth and cleaning the chairs. I saw another spill later and the same thing happened. And then again at another table.
I recommend you check out Kim Son to try some new foods. You will pay a lot but I think you'll have a good experience. The food and service are great.