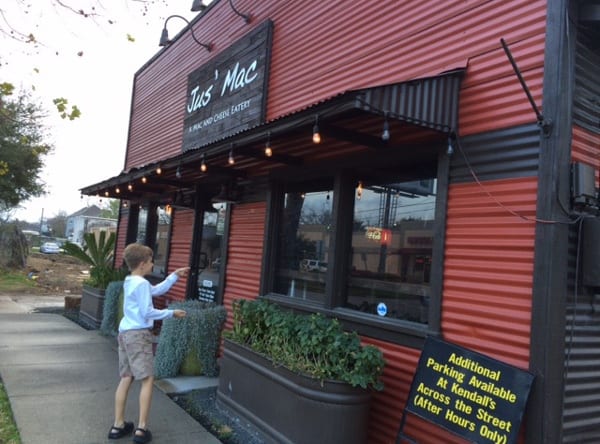 Location:
2617 Yale Street Houston Tx 77008
Age Appropriate:
all ages
Price:
$-$$
Hi, I'm Juliette! My husband, my 7-year-old and I love going out to eat and we are sharing our restaurant finds with you.
If you have read several of our reviews you know that my son has a fondness for macaroni and cheese. He has tried them at many restaurants and so it feels right that we finally went to Jus'Mac in the Heights. Some friends had told me that it was a new favorite for their family and that the Heights location was more kid-friendly than their Westheimer location. And they were right!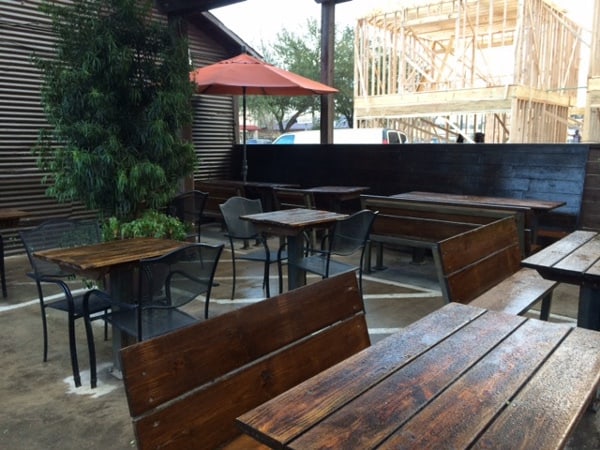 The restaurant is a cute house with a nice back patio and easy parking. The inside feels comfortable and inviting with a long wood bench and small tables along a wall and counter height tables too. Their bathroom was nice and clean.
The menu is written on the wall by the counter where you order. They offer some salads and paninis but we all knew we were going to eat their Mac and Cheese! They are wizards of creativity and you find yourself wanting to try several options!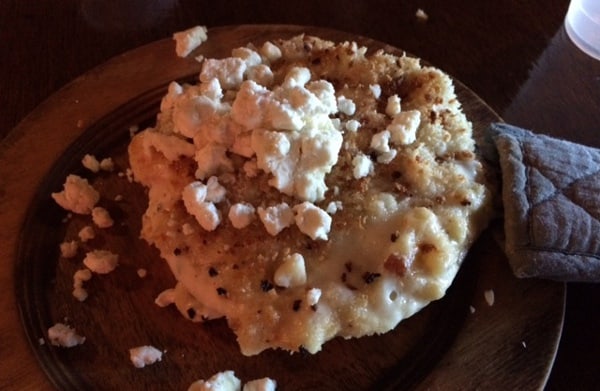 My son chose the Bacon Bliss from the Conservative side of the Mac and Cheese menu, it was sprinkled with bacon and had mozzarella cheese. We went to the Radical side for our orders! My husband chose the Chili Cheese Mac and Cheese with beans, chili and sprinkled with Fritos. I decided on the Goat cheese option with roasted tomatoes and sprinkled with goat cheese. (Each plate costs about $6.95)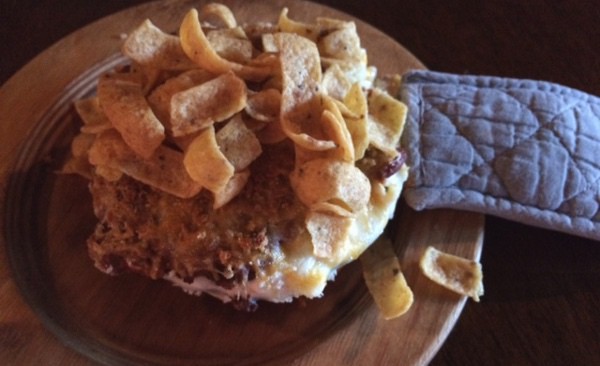 Our 3 dishes arrived in cute little cast iron skillets on a wooden plate. The Mac and Cheese skillets were bubbly and golden and we could not wait to try our dinner. We all shared our dish and we agreed mine was the most delicious but they were all good! Actually my son slowly but surely ate his whole skillet! We really enjoyed our dinner and the staff was very friendly. It seems that they get a lot of to-go orders and I can really see myself ordering some in the future.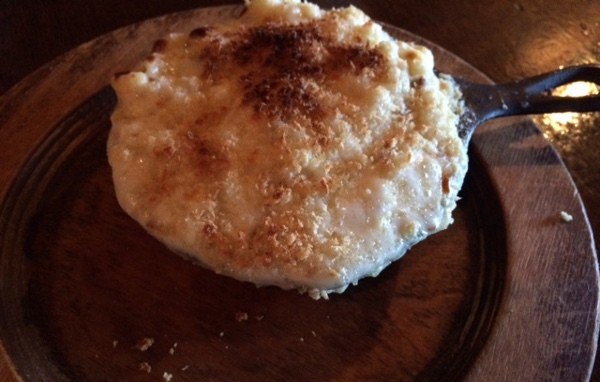 With this week's forecast looking cold and dreary, cheer up with delicious and warm Mac and Cheese at
Jus'Mac
and your whole family will be happy!
See you next week for another culinary adventure!