James Horwitz, Candidate for Houston City Council At-Large Position 5, Interviewed by Houston Kids Ages 4-7 (Non-Political, Non-Partisan)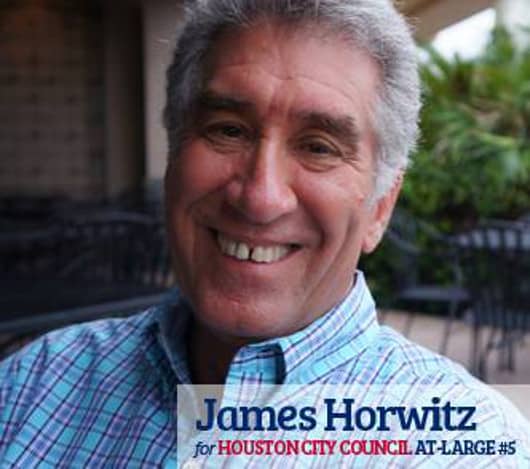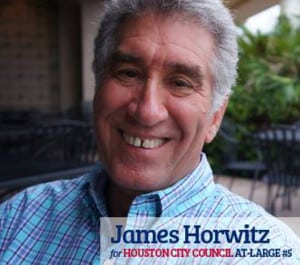 During this election season, BigKidSmallCity is getting to know the candidates in the City of Houston election.  Our goal in our non-partisan, non-political research is to help Houston kids better understand the political process.
This is not for political purposes or endorsement.  This is however, for kids.
Aylen (7), Joe (6), Senia (5) and Brooke (4) created the questions and I edited for clarity.  Below is the interview with James Horwitz, Candidate for Houston City Council At-Large Position 5!
***
1.  What does a city council member do?
A city council member helps the city by:
         Helping to decide how to supply goods and services involving the safety and well being of the public in the city (that includes fire and police department, sewerage and waste, public health, transportation, and parks among other areas of concern)
        Representing and involving citizens in determining specific needs and how those local needs can be met
2.  What do you do to get elected?
I talk and write to groups of people to explain why I believe my vision of a better Houston is a good IDEA and why I deserve to be elected.
3.  What do you like to do in Houston?
Houston is one of the best cities in the USA.  I go to lots of parks and sporting events.  Houston has wonderful cultural events like the plays and musicals I attend. I like to go out to eat at its great restaurants.  Today I am going swimming outside at one of it's good swimming pools.
4.  What is your favorite thing about Houston?
The people that live here are very friendly and willing to help out on good projects.
5.  What is your favorite Houston annual event?
The big Houston Art Festival
***
For kid-friendly reviews of the Houston City Elections, go HERE.
If you are a candidate and have not filled out a questionnaire or set up a meeting, please contact me at Jill @ BigKidSmallCity.com.