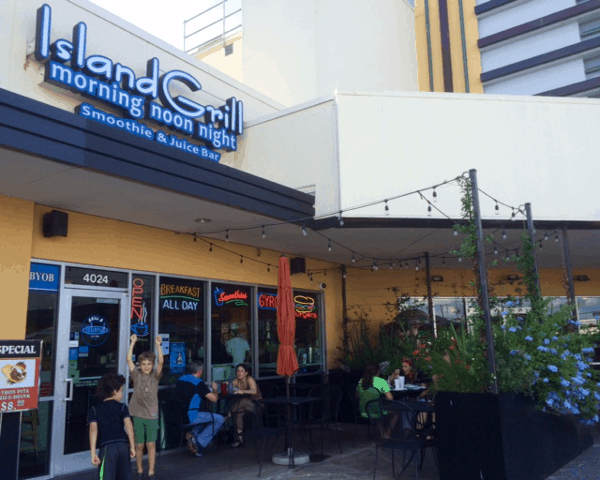 Location:
4024 Bellaire Blvd Houston 77025
Age Appropriate:
All ages!
Hi, I'm Juliette! My husband, my 6-year-old and I love going out to eat and we are sharing our restaurant finds with you.
Once again I have to thank a friend for this week review. As you know, my son has been busy with baseball and we were trying to catch one more Little League game in Bellaire with my son and one of his friends. Island Grill on Bellaire Blvd was perfect for a quick casual dinner.
Island Grill is tucked away in the corner of a shopping center, between Whole Foods and other little boutiques. It has created a little patio sheltered from the parking lot that is very charming. Inside, the dining room is small with tables on the left side of the room and the kitchen on the right.
There is a long banquette along the wall. If you are like me, you used to love banquettes (comfortable, cozy and casual) until you had a child and he felt that a banquette meant he could lie down or have any weird position as he's eating dinner! It is obviously getting better, he is almost 7 after all, but I still have to remind him that he can't lie down!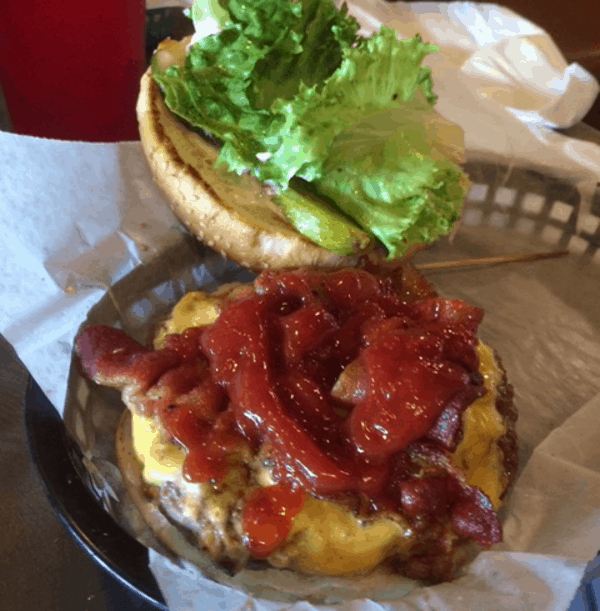 The overall atmosphere is really casual and kid-friendly.
Anyway, you order as you come in and they bring you your dinner at your table. Their bathroom was clean and well-equipped. The staff was friendly and patient and service was quick, always a plus with kids.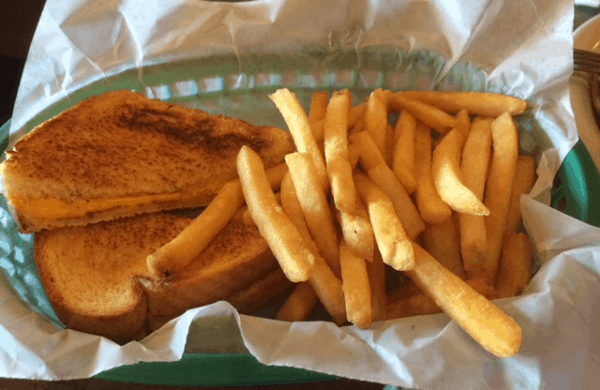 My son's friend had been here several times and knew exactly what he wanted: Grilled cheese sandwich and a strawberry smoothie. My son ordered the same with a vita rush smoothie. My husband decided on a bacon cheese burger and I had the pizza pita.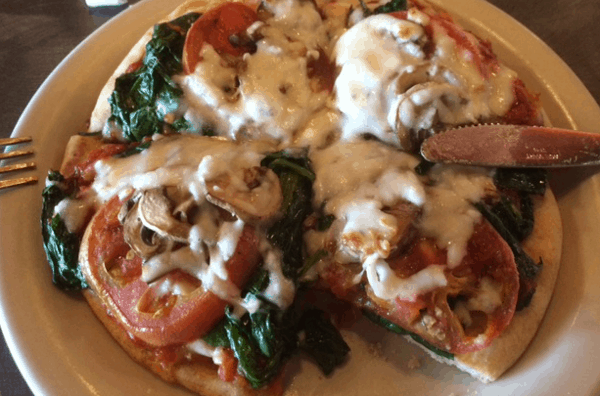 The food was a hit, it was fresh and tasty. As you can see on my pita picture, we started eating before taking the picture!! It is our running joke that we always forget that part and have had to "reconstruct" the plate. This time, I couldn't so you can see three-fourths of my dinner!
We really enjoyed the casualness, freshness of the ingredients and all the different options offered on their menu. We ate in time to get to our game and had a great evening outdoors. We recommend Island Grill for a casual lunch or dinner in a great location with easy parking, delicious food and an island-feel!
See you next week for another culinary adventure!